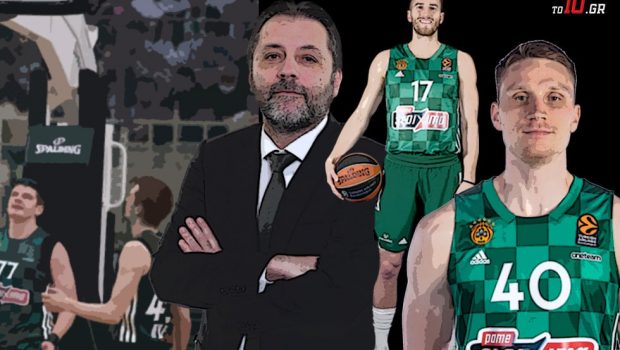 It's a piece of news. Marius Grigonis replaced Andrew Andrews, thus filling his foreign posts Panathinaiko in the Greek League.
The group of foreigners concludes with the Lithuanian player and the person eliminated is none other than Matt Thomas.
Also Read: Mitchell's thoughts on Olympiacos' dangerous mission to Volos
Basically, this is the first … resounding bell. The 28-year-old shooting guard joined the 'Clover Leaf' living force at the end of January without fully acclimatizing yet. Thomas was unable to win the trust of the people of Panathinaikos and the decision to leave him out of the basketball league is also a message for the summer.
The facts are simple. After the Greek exclusion, Thomas has only five matches left in the Euroleague. To prove that he deserves to be on the list of Panathinaikos. Above all, he deserves to be in the team that will be built for next season.
The 28-year-old shooting guard's contract with the club expires in the summer of 2024 and the team's new coach will have the final say on his stay. However, there is also a small detail that complicates the discussion. The Greens are entitled to "break" the deal at the end of the season, by paying a small sum as compensation…
"Certified social media geek. Lifelong coffee aficionado. Passionate food buff."