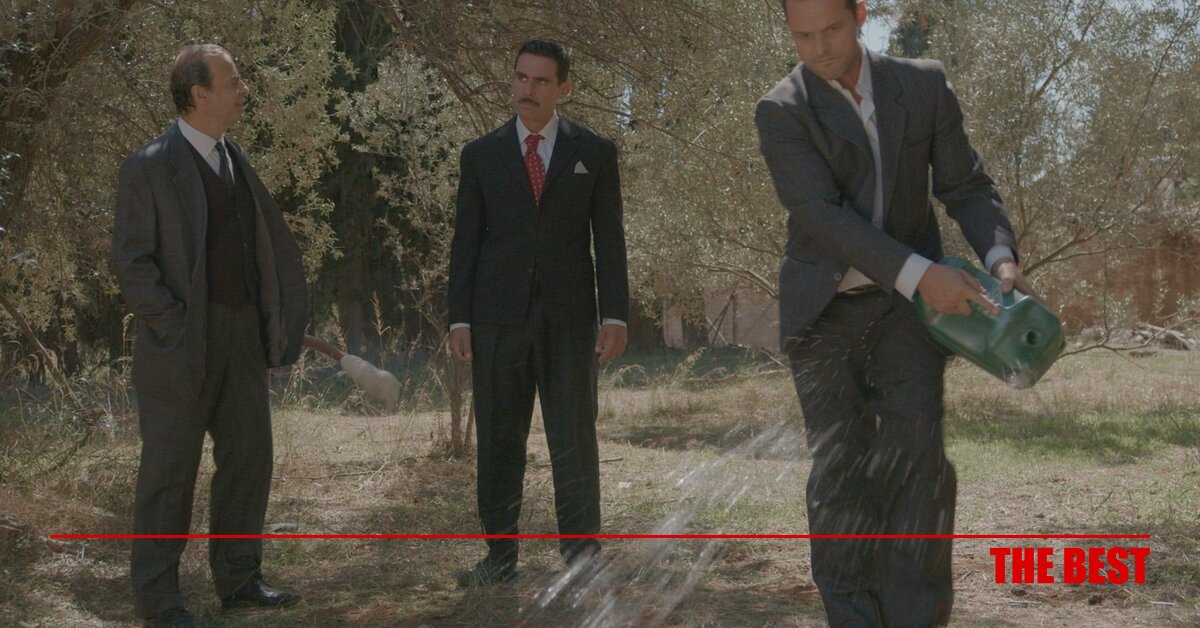 What we will see in the OPEN drama series "Runaway Love" next week. Watch episode recaps Monday through Friday.
Summary of Episode 27 // October 16 at 20.00
Blinded by betrayal, Jason prevents Alexandra from escaping with Marco and the children, and decides to punish her. Marcus realizes that their plan failed and suspects Margita is behind everything. Returning home devastated with his son, he is once again confronted by Eugenia, who accuses him of kidnapping their child. Alexandra was forcefully detained by Jason and found an ally in the person of Urania. Politicians and land grabbers, having lost track of Marcus and Alexandra, cast their arrows elsewhere. Their plan is put into action, threatening not only property but human lives as well. At the same time, Marcos is thirsty for revenge and Margitta's life is on the line.
Episode summary 28//17 October at 20:00
A fire breaks out in Chiari, and while the workers and Jason try their best to put it out, in the burning shack Marghetta is determined to pay for the sins of the past. Trapped with her children, Alexandra tries to find a way to escape, while Markus discovers who the real informant is and takes revenge on him in an unexpected way…
Summary of Episode 29 // October 18 at 20:00
Jason returns the children to Khiari… Alexandra learns that Marcus went to burn Margita and tells him that she cannot trust him with her children if they end up leaving. He gives her a short deadline to make a decision. Meanwhile, the party leaders plan with the landlords to kill Margitta on the spot! Reno understands Nicholas's emotional detachment from her. Vanes approaches Eugenia, who begins to feel something for him… In addition, Kontogiannis appears and tells Marghita's would-be killers that he has the solution to their problem…
Episode summary October 30/19 at 20:00
The big night of Margita's speech is approaching, and everyone's anxiety is at an all-time high, as the threats on her life haven't stopped for a minute. Meanwhile, the return of a missing person will stir the waters and raise new fears, while Jason's move will anger Marco more than he expected… Eugenia receives a painful blow from her husband, while at the same time Nota makes a terrible discovery regarding Vanice. What sad news did Jason report? Is Alexandra in danger of Georgakis being taken from her again?
Episode summary October 31/20 at 20:00
Georgakis's unexpected injury causes great inconvenience to everyone. Meanwhile, Anna is fighting her own battle to survive. Hospital corridors in Messina and Kalamata are full of anxiety, guilt and shifting responsibilities. Everyone's relationships are tested as Alexandra is aggressive towards Jason and Marco.
Marcus is determined to claim Giorgakis' paternity and the war with Demertzes escalates. Elpida loses sight of the world when she learns of her daughter's serious accident. Kontogiannis is suspected of hiding behind it. Margita blames herself for Anna's injury and ends up deliberately withdrawing her candidacy in the next election. Her sponsors do not agree with her decision and try to convince her by any means.
. "Certified social media geek. Passionate webaholic. Unapologetic music specialist. Food ninja."