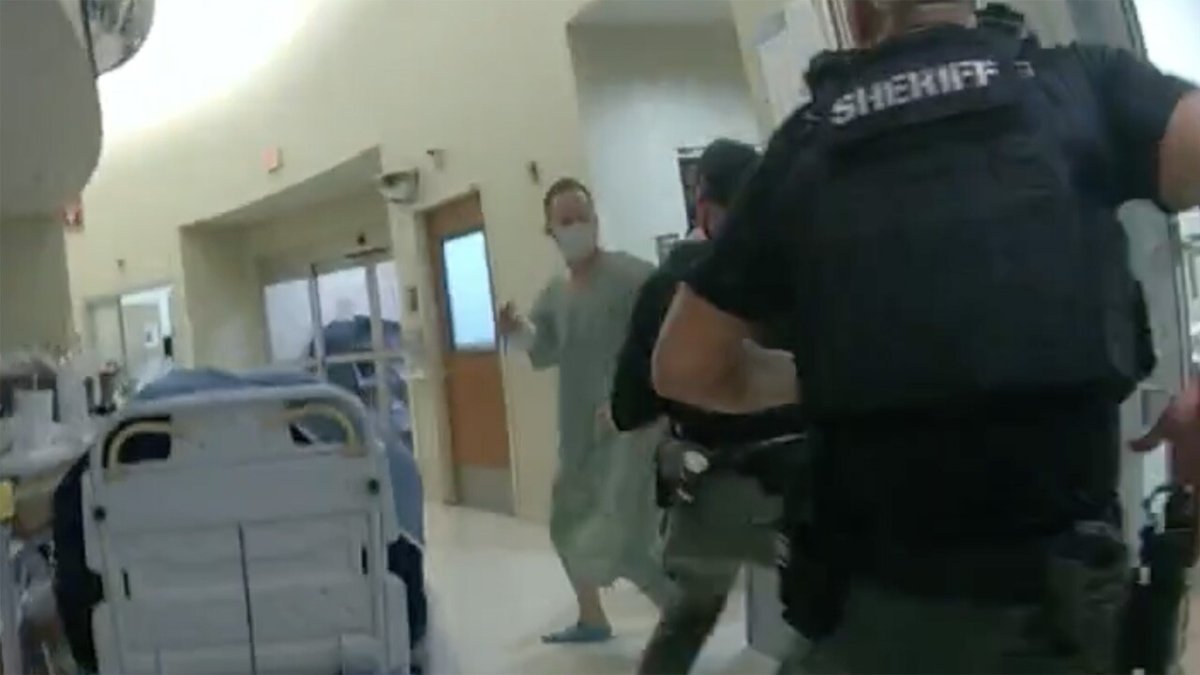 VERO BEACH, Fla.- A 29-year-old man detained for mental illness at a Florida hospital was shot dead after allegedly taking a pair of scissors and stabbing police officers, officials said.
Indian River County Sheriff Eric Flowers said he was one of many people detained at the local psychiatric hospital for not having enough beds, which could have harmed themselves or others.
"This is a terrible tragedy not only for our district, but for our country as well. We are facing a mental crisis."
The man's family took him to the emergency department of the Cleveland Indian River Clinic in Vero Beach on Friday, where he tried to injure himself, Flowers said during a news conference Sunday.
"He took a pair of scissors, large scissors and ran around the hospital," the police officer said. Officers began to chase him, who raised the scissors above his head.
"At that point our agents began to retreat," Flowers said. "Again, there was a small narrow walkway, stretchers, all sorts of stuff. They pulled out their guns and two officers shot and killed this man."
The person is being held under Florida's mental health law, known as Baker's law, which allows authorities to keep a person in mental custody for up to 72 hours if they pose a threat to themselves or anyone else.
"It's true that they were there to get people to commit suicide under the Baker Act, and that this man was waiting to be transferred to the Baker Law Patients (Psychiatric) facility because there were not enough beds. In a day and a half, this shows the mental crisis we currently have," Flowers said.
Officers have been placed on administrative leave while an investigation into the shooting continues.
. "Professional creator. Subtly charming web advocate. Unapologetic problem solver. Devoted student."