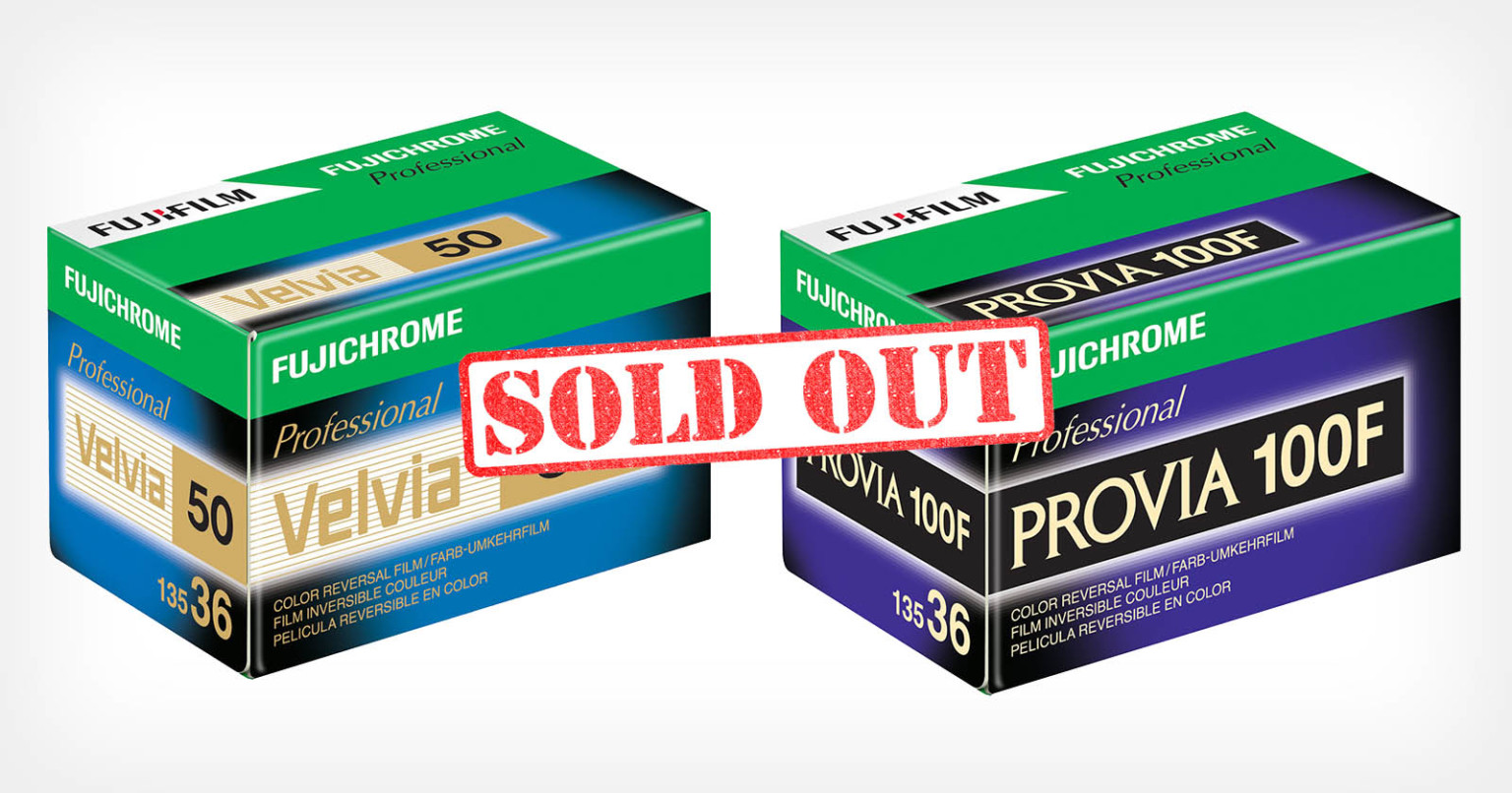 Even Fujifilm recently warned that there would be a shortage of at least 35,000 films "for now." Through a statement posted on its official website on November 22, the Japanese company apologizes in advance for the shortage.
"Due to a shortage of raw materials, supply and demand constraints for 135 life-size color negatives and 135 life-size reverse films are currently expected," Fujifilm wrote in their announcement. "We sincerely apologize for any inconvenience caused to our customers. We will continue to take measures to ensure a stable supply of products as soon as possible. We appreciate your understanding."
The Fujicolor 35mm color films affected by the shortage are Fujicolor FUJICOLOR 100 and Fujicolor SUPERIA PREMIUM 400 as well as Fujichrome Velvia 50, Fujichrome Velvia 10.0 and F, and Fujichrome PROVIA 100F.
In April of this year, Fujifilm issued a nearly identical shortfall warning of 120 films also in the Velvia and PROVIA series. Apparently, Fujifilm has been trying for six months to resume normal production of 35mm film, but the shortage of raw materials can be difficult to overcome.
If you use an analog camera, it would be a good idea to stock up on a sufficient amount of film to continue doing your business as usual, before feeling the shortage even in our country. There is currently no word yet on when the supply chain problems will end.
"Avid problem solver. Extreme social media junkie. Beer buff. Coffee guru. Internet geek. Travel ninja."