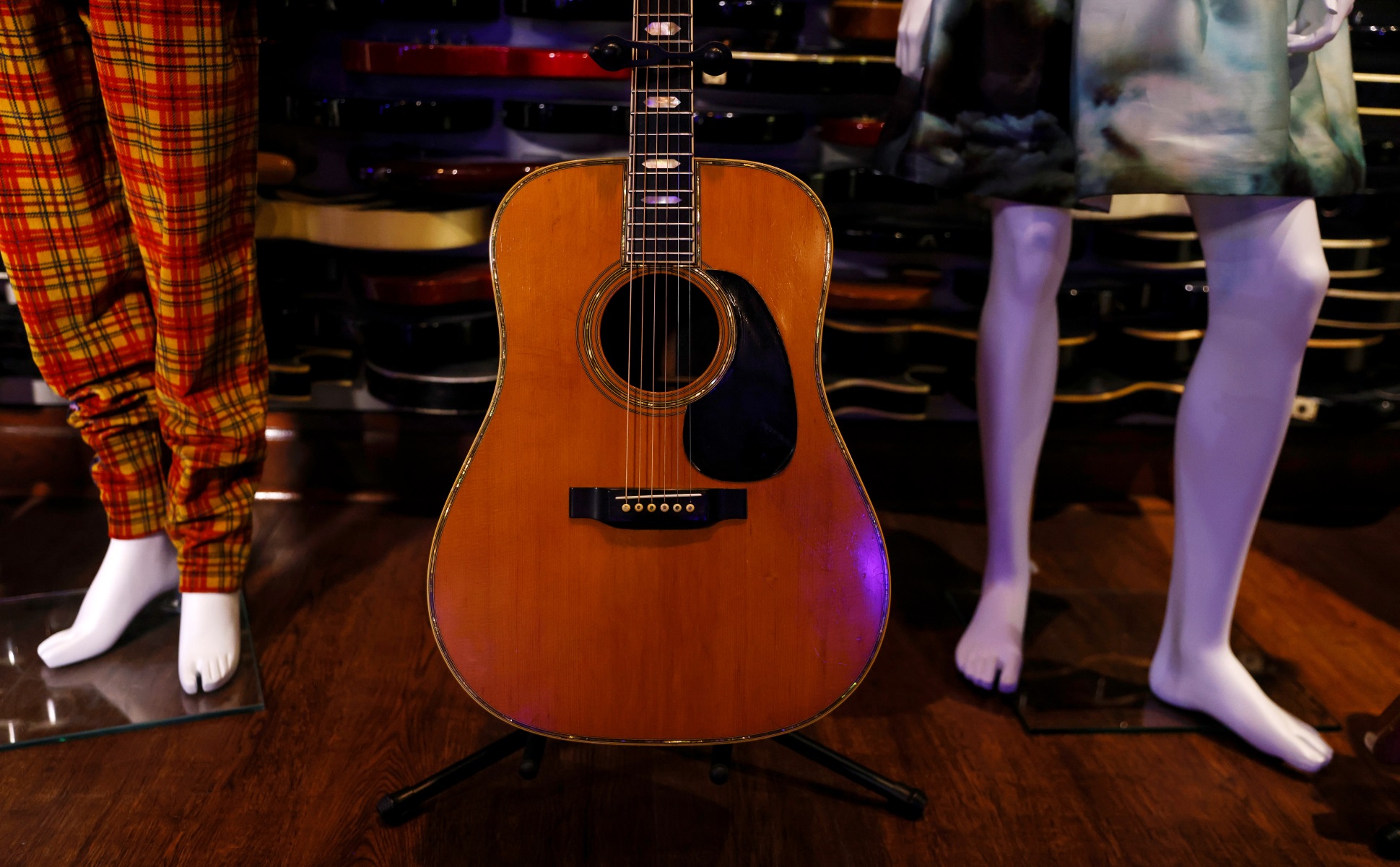 The guitar used by Kurt Cobain on Nirvana's last tour (1993-1994) was sold at Julien's Auctions for $1.5 million. The auction house said in a statement that this left-handed Fender Mustang was the Nirvana singer's "favorite" guitar.
The guitar auctioned in Nashville, Tennessee, was intact, unlike many of the guitars the alternative rock legend has broken on stage. In May, the Fender Stratocaster that the famous musician broke was sold for $595,000 at an auction held at the Hard Rock Cafe in New York.
After making his mark on music with songs like "Smells Like Teen Spirit" and "Come as You Are," during a career marred by heroin addiction and his tempestuous relationship with Courtney Love, Kurt Cobain committed suicide in 1994 at the age of 27.
On Thursday, Julien's Auctions sold an Eric Clapton guitar for $1.3 million. Nicknamed "The Fool", the Gibson SG guitar was strongly associated with Clapton's time in the band Cream.
Its custom psychedelic finish made this guitar one of the most iconic symbols of the "Summer of Love" of the 1967 counterculture movement.
The riffs on songs like "Layla" and "Sunshine of Your Love" gave Eric Clapton a reputation as one of the greatest guitar virtuosos.
Source: APE-ME
. "Certified social media geek. Passionate webaholic. Unapologetic music specialist. Food ninja."