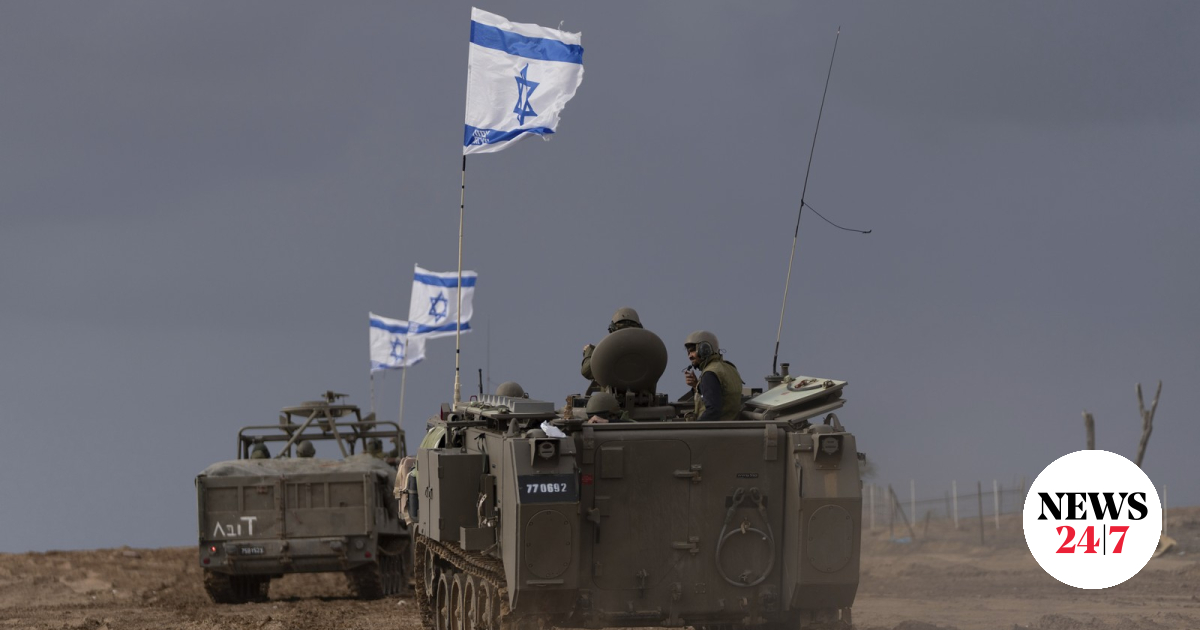 Israel is shifting the focus of its military campaign to the southern Gaza Strip, where it is likely to face the toughest phase of the six-week war as it tries to crush Hamas and recover hostages amid a deepening humanitarian crisis in the long-suffering Gaza Strip.
Israeli forces have been largely successful so far To subject northern Gaza to their control. However, according to the admission of senior Israeli officers and analysts themselves, as stated in a publication by Wall Street Journal They succeeded in destroying Hamas' military infrastructure only partially, while failing to capture or kill many of its senior leaders.
Israeli military commanders have now turned their attention to the south in recent days, indicating that many Hamas fighters fled there after the invasion by Israeli forces, and claiming that some leaders have fled there. It was "drummed" in densely populated cities or in underground tunnelswith fewer air strikes and less fighting than in Gaza City in the north.
It is almost certain that Hamas will fight with greater determination in the south, where Its fighters will have few options leftAs there would be no other place they could move easily.
Former Israeli officers say that hostages are the best means of pressure for the Hamas leadership to survive any Israeli attack in the south, where the militants seek to stop the fighting, at least temporarily.
Difficulties of the Israeli plan
Israel's plan to attack Hamas in the south is likely to be similar to its advance in the north, but will certainly be more complicated due to the large number of civilians now stationed in the area, according to the same sources.
"We are determined to keep moving forward."Admiral Daniel Hagari, spokesman for the Israeli army, said on Friday: He added: "This will happen wherever Hamas is, and this is also happening in the southern Gaza Strip."
US officials say they are urging Israel to postpone its large-scale operations in the south until it considers plans to protect civilians who have fled there to escape the fighting in the north.
"We believe that their operations should not continue until there is a provision in military planning for these additional civilians," Jonathan Viner, US deputy national security adviser, said Sunday on CBS' "Face the Nation." We will inform them immediately, as we have done so far."
Israel must reduce its size "The active battlefield area, identifying places where civilians can take refuge to escape the fighting." He added in the south.
Israeli officials claim they have no choice but to invade southern and central Gaza to achieve the Israeli government's goal of removing Hamas from power in response to the October 7 attack, which, according to Israel, killed more than 1,200 people, including many Civilians, resulting in the kidnapping of about 240 people and being held hostage.
About two million people live in Gaza now Crowded into schools, refugee camps and homes in the south.
Since Israel imposed a comprehensive blockade on the area in October, Palestinians have been suffering from increasing desperation, with dwindling food supplies, clean water shortages, electricity shortages, and sewage overflowing into the streets.
The death toll in Gaza continues to rise More than 13,000 peopleAmong them are thousands of children They have lost their lives so far.
"Hipster-friendly coffee fanatic. Subtly charming bacon advocate. Friend of animals everywhere."