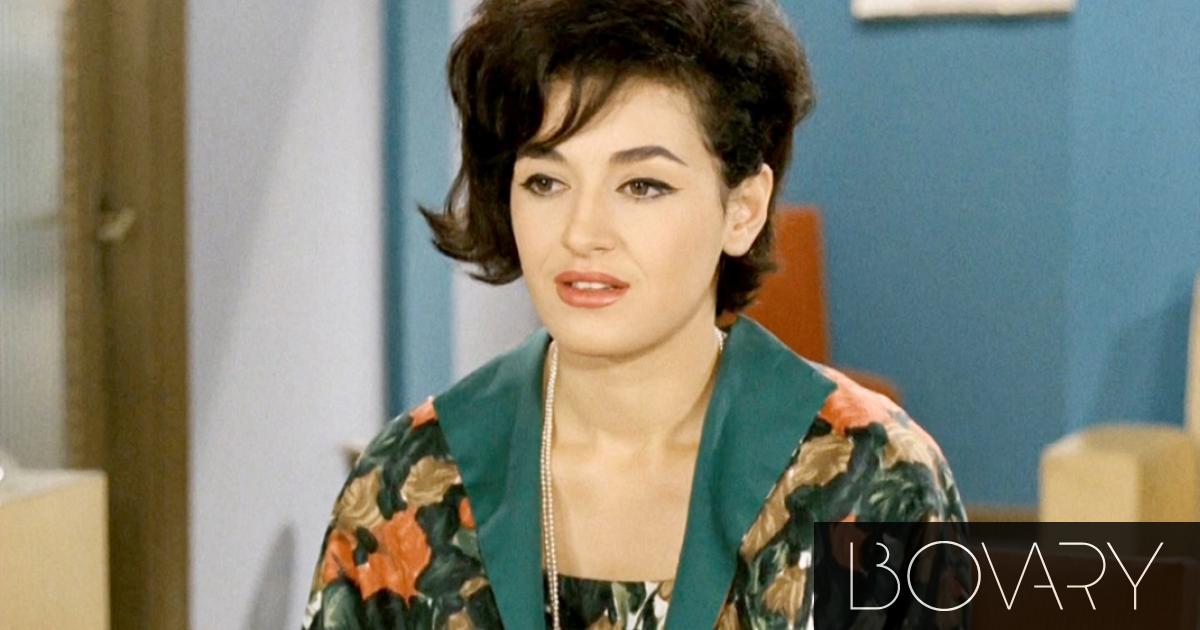 We spotted a photo of Martha Karagiani in a very short dress outside the Karaiskaki stadium on the Instagram profile of journalist and collector Ari Lobassis.
The picture is from the summer of 1967, and the unforgettable Martha Karagiani was filming "A Lady with Bouzouki" which was a box office hit in cinemas.
Martha Karagiani created a monochrome ensemble in yellow, with designer clothesYiannis Forou, who edited all of the film's costumes. The beautiful legs of the actress do not go unnoticed.
We remind you that Martha Karagiani walked through the doors of Venus Film for the first time when she was still a little girl of 16, with her first role in the movie "The Unknown" (1956) alongside the great Keveli. She remained by Fino's side for another sixteen years and shot 19 films with him, recording with her explosive presence the greatest hits of the golden age of Greek cinema.
Martha Karagiani at Kariskaki Stadium with her Super Mini – photo from summer 1967
In the caption of the photo, Aris Lopassis notes: "Martha Karagiannis in the summer of 1967 at the entrance to the Karaiskaki Stadium During a break in filming "A Lady with the Bouzoukis". The legendary musical show by Yiannis Dalianidis and Finos Film premiered on New Year's Day of the following year, surpassing six hundred thousand tickets with its cinema premiere. Infused with colorful shots, cool and summer and the groovy songs of Mimi Plessas, it transports the audience to the romantic Athens of the 1960s where unprecedented Greek joy reigns. The unforgettable actress fills the big screen with her exuberant presence, explosive temperament and curvaceous body in a period that, having signed an exclusive contract with Fino, has written her own story on the canvas.
In the picture, she is wearing a stunning yellow bodysuit designed by the famous fashion designer Yiannis Voros, who oversees all of the film's costumes With the black dress with "knife" Mary Chronopoulou as well as many heroes of Greek cinema glamorous particularly distinguished.
The car pictured is the luxurious black Buick Special that Venus bought in 1962 When it is first introduced to the market and it is used in many of its famous movie stills. In 1963, it was driven by Alikos Alexandrakis in "No ID", a year after "Admiral" Dimitris Nikolaidis in "Miss D/ndis" as well as the chauffeur who took the Karzis-Christidis couple to a reception in "One Great Love". Also in 1965, it was driven by Manos Katrakis in the movie "History of a Lifetime" and a year later it was the car that transported the injured Zoe Laskaris in the movie "Tears for Electra". Philopoimenas Fino's passion for the seventh art led him to set up studios and workshops similar to those abroad, disposing not only of many of his personal possessions but also of all his money, achieving the best technical and artistic result every time. The greatest of all."
See also
Dinos Karidis dressed as a groom on his wedding day with Julia Argyropoulou
. "Certified social media geek. Passionate webaholic. Unapologetic music specialist. Food ninja."