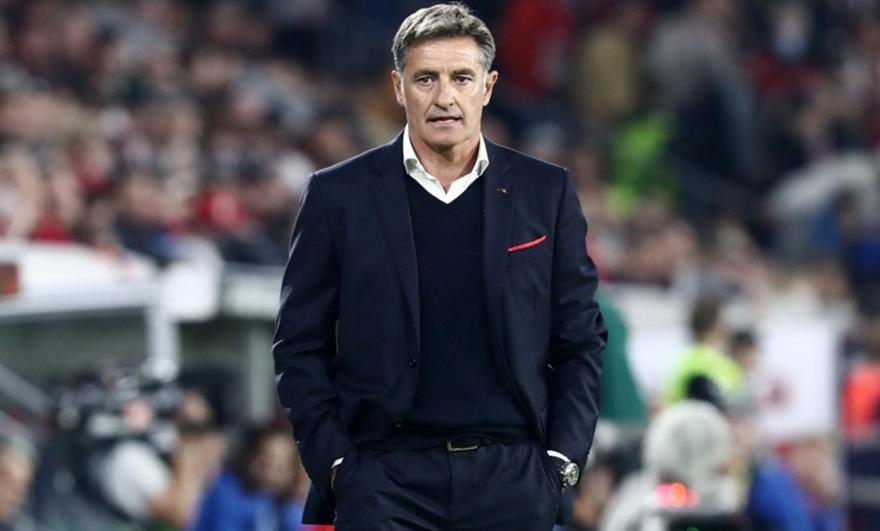 his winter preparations olympico In Spain, with the return of the Piraeus mission to Greece.
The Mitchell He made statements to Mega regarding what happened in the Iberian Peninsula, as well as what awaits the "red and whites" in the second half of the season.
The Spaniard's remarks in detail:

We see a happy team, happy footballers. How important is attending Olympiacos in Spain for psychology?
"It's not just that they're happy, I'm happy too. They follow us in what we're doing. We did a good job not only here, but also last week in Athens. That was the goal."

At what level are you satisfied with what you want to pass on to the team? How different is the Olympiacos you received from the Olympian that appears in Greek football now?

"We haven't had time to really work, because we have a lot of games in a row and we haven't had the opportunity to practice like here. During this time that the league has been suspended, we've had the opportunity to train and work on the important mechanisms to run the concept we want to pass into our game. We thank the footballers." For their efforts, knowing that they are tired, not only physically but also psychologically, because there are many ideas that we want to take to the field. That is why we are happy with their performance and efforts."
Olympiacos is different from the leader in the Greek League, but you said that many things depend on its image. Do you think that after the work done in Spain along with a few transfers or departures, your team is ready to fight in the league or at least enter the competition for the title?

"The flaw we have in the standings is for granted, but it can't be denied that the team is improving. I think we will improve further, based on what I mentioned before, which is through training and based on the fact that we are going to reduce the roster. This allows us to work with all the players." And going further.One of the situations that happens is that we see more and more players who want and can be key in the team.On the one hand that's a positive, but at the same time it's a good problem for a coach.We don't just have a key eleven.We've created competition In training, this is what makes us choose them from 17 to 18 footballers, and this is very good.
What will we see different from Olympiacos in the friendly match against Nottingham compared to the matches against Huddersfield and Standard Liège. Will it really be a rehearsal?

"Regardless if it's a friendly, we want to win. We're playing at home and it's really going to be a rehearsal. We want to follow up on what we've said and worked on lately. And let's get used to something. It's true that there will be eleven players in the starting line-up on Saturday and in all matches." "But there are also five changes. These five changes are as important as the eleven changes that will be played from the start. That's why we want to compete."
Follow bwinSPORT FM 94.6 on Google News to be the first to know the latest news from Greece and the world.
"Certified social media geek. Lifelong coffee aficionado. Passionate food buff."