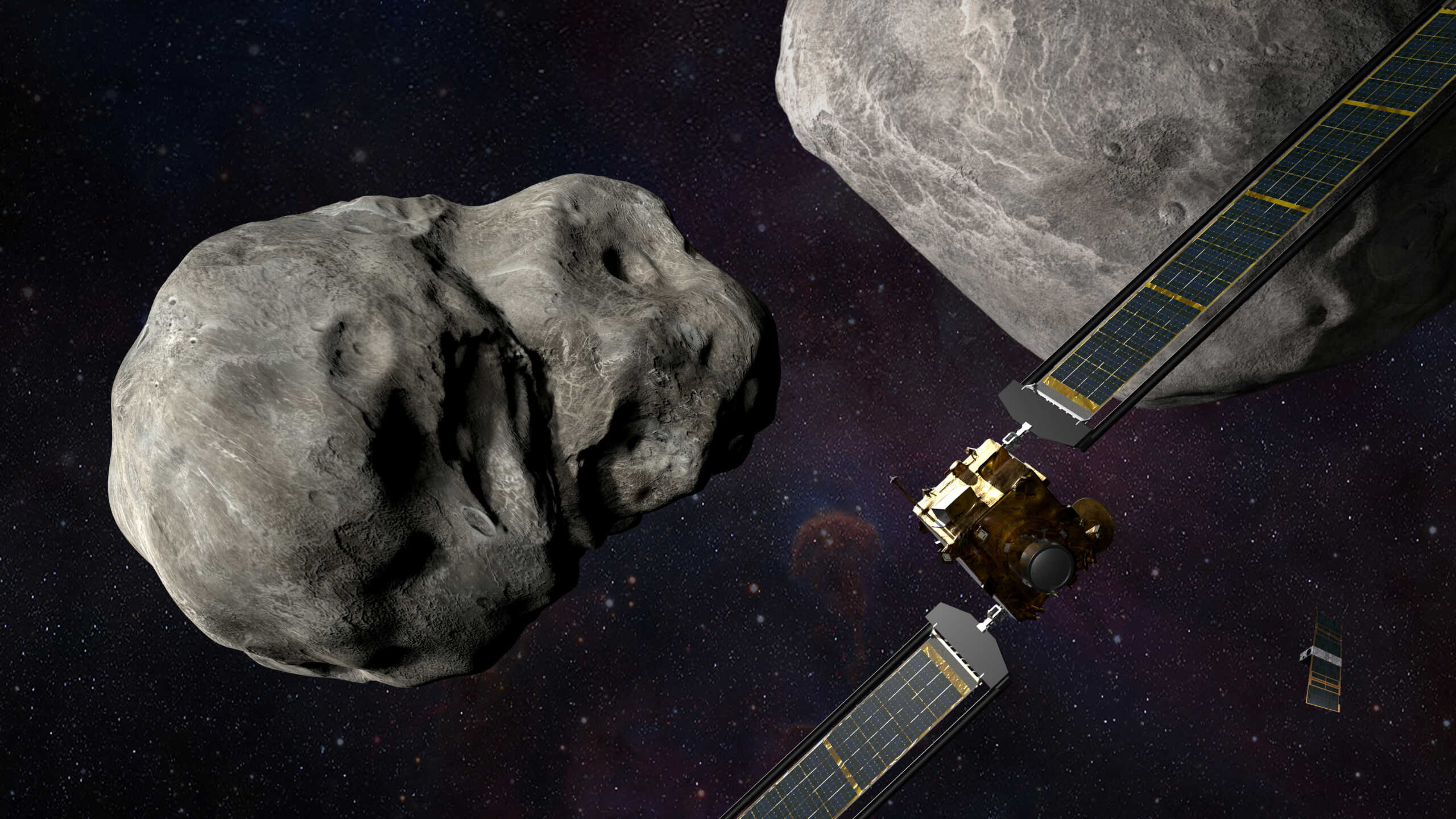 The NASA History made again in the early hours of 27to her September 2022 when he sent the DART "Kamikaze" to crash into an asteroid to change its course. but why o asteroid The "distorted" has become the object of the experiment? In a few days we will see the first photos.
Because "it was a privilege that dinosaurs didn't have 62 million years ago and we saw what happened," famous Johns Hopkins space professor Stamatis Kremizis, speaking on SKAI's Today, explains. So what did NASA do? …a test to be ready in case an asteroid appears at some point in the future, unlike "Diformos", that will threaten Earth!
Advertising
Through the NASA experiment, scientists measured exactly how much such kinetic interference could change the orbit of an asteroid, in order to protect Earth from any future dangers.
"This is the first time that humanity has tried to change the orbit of a celestial body," said Stamatis Krimesis, explaining that the small asteroid on which the test was conducted did not pose any danger to Earth, but there are about 30,000 asteroids. that approaching. On our planet at any moment there is a possibility that someone will hit us.
Advertising
Historic moment! NASA's Kamikaze spacecraft collides with an asteroid to derail it – video
The DART spacecraft took about 4.5 years to design, build and launch. It collided with the asteroid, located at a distance of about 11 million kilometers, at a speed of 21,960 kilometers per hour.
The spacecraft is equipped with many new technologies including an ion engine that uses xenon gas. Stamatis Krimizis explained that the engine in question can actually increase the speed of the spacecraft while it is at sea.
According to the professor, a few days before the spacecraft, a small satellite manufactured by the Italian Space Agency was launched that photographed the collision of the craft with the spacecraft.
These images are expected to reach Earth in a few days.
Stamatis Krimesis explained that the risk of an asteroid heading towards Earth depends on its size and that the maximum is 140 metres.
He stressed that "if it is 140 metres, it can destroy an entire city, let's say the Attica Basin or London." .
"Avid problem solver. Extreme social media junkie. Beer buff. Coffee guru. Internet geek. Travel ninja."