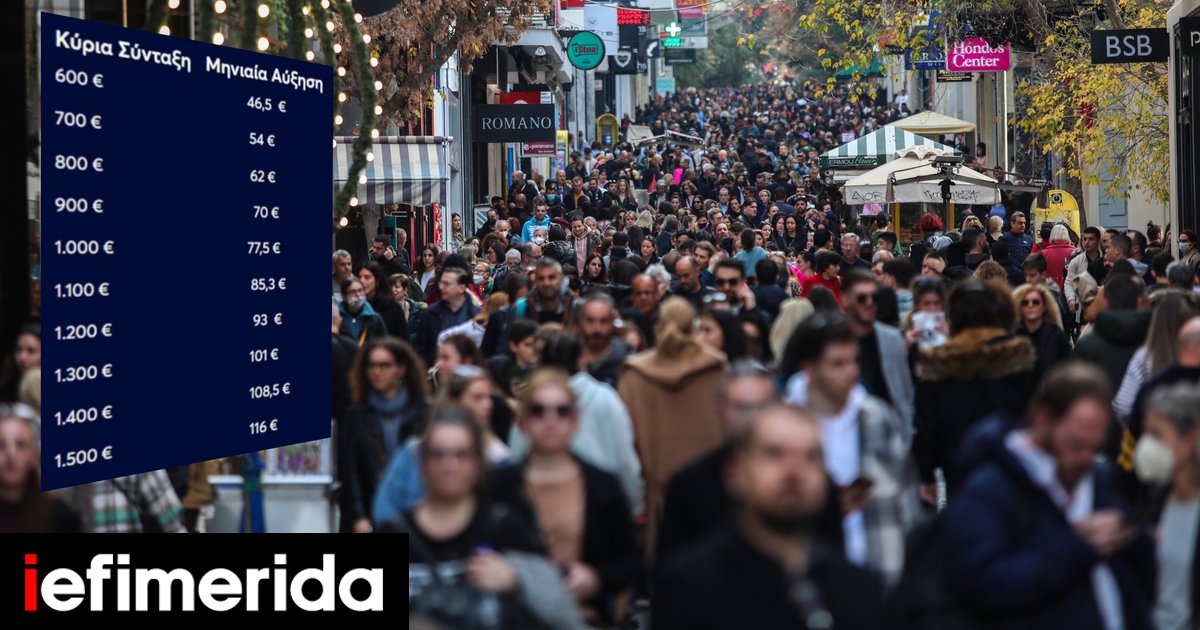 significant increase in annuities It will appear in the near future by the vast majority of the insured.
This is a development for 2.635 million retirees from all funds. As it turns out, the average increase for a mixed annuity will be 7.75%.
Pension Increases: Winners
More than 1.7 million (1,724,713) retirees will see a real increase in their bills. The increase will be reflected in February pensions, which will be paid at the end of January.
It should be noted that this payment will also include a retroactive increase for the month of January. This means that for a pensioner of 1,000 euros, the amount he will see will not be 1,077.5 euros, but 1,155 euros.
Of the retirees who will see an actual increase, 1,466,000 retirees will receive the full increase. According to "MEGA Weekend," these are retirees with negative or zero personal difference.
Who will see the smallest or… zero increments
The second category of retirees will see an increase in their pensions, but less than 7.75%. The number of retirees is estimated at 259,000.
The losers at this point, 910,073 retirees, will not see increases. These are average pensions, in which there is a huge personal difference that absorbs the entire increase.
According to MEGA, there is a "window" for them to see some growth from 2024.
Examples of pension increases
In short, the increases relate to old-age, widow's and disability pensions from all funds (OGA, OAEE, NAT, PUBLIC, IKA, etc.). National and compensatory pensions are increasing, but they are not supplementary.
For example, the following increases apply to widows' pensions:
From 360 – 384 euros, prices will now range from 387.9 to 413.7 euros.
Real growth examples, according to MEGA:
Related report:
follow her on Google News and be the first to know all the news
Find out the latest news from Greece and the world at
"Avid problem solver. Extreme social media junkie. Beer buff. Coffee guru. Internet geek. Travel ninja."