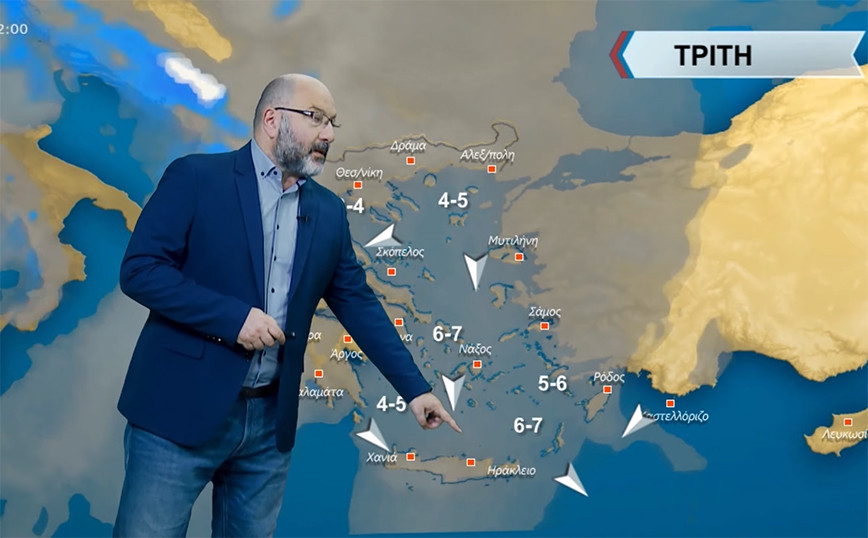 New information on its development Weather Provided by Sakis ArnadoklouRain is expected in many parts of the country tomorrow, while more intense events are expected – according to the latest data – to reach Greece from Tuesday (14/3) evening.
Tomorrow, Friday March 10, clouds will intensify from the west from midday and heavy rain is expected in north-west, central and northern Greece until the evening.
Rain is expected in Attica and Thessaloniki in the evening, while in the south it may rain locally late at night.
Things will change in the weather on Sunday (12/3).A strong northerly will drive moisture away and temperatures will drop significantly, especially on Monday (13/3).
As for the weather development since Tuesday, a rain system is likely to arrive from the west, which is expected to be sufficient for many parts of the country from Wednesday, although there is currently a dichotomy in the forecast models. .
However, Sakis Arnautoglou noted The temperature will fluctuate for the next 10 days. Therefore, the weather will have a "strange" trend as we go from warm to cold and warm again.
View detailed weather forecasts
. "Professional creator. Subtly charming web advocate. Unapologetic problem solver. Devoted student."