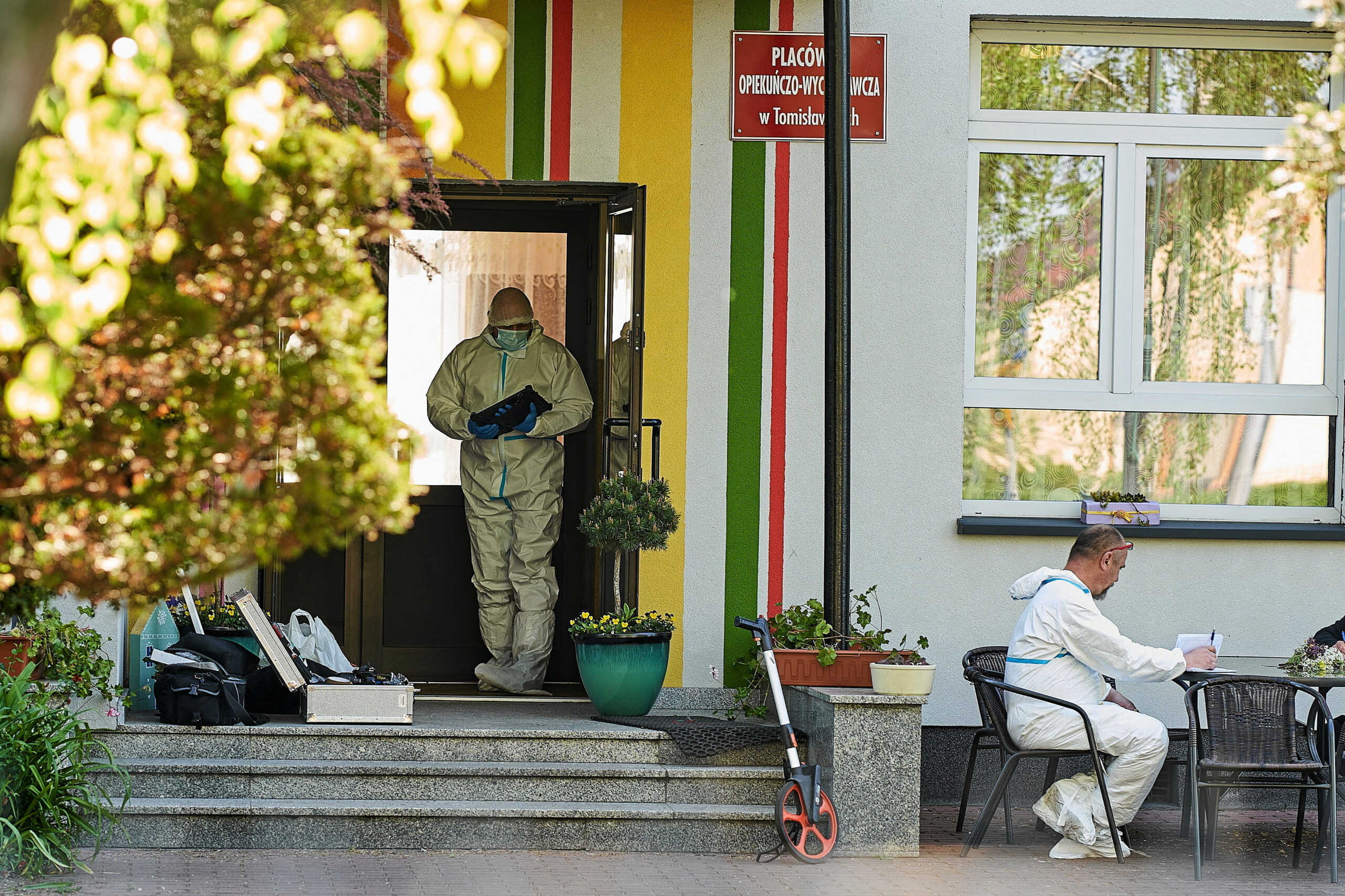 An ex-boyfriend of a 16-year-old girl who was killed in an orphanage attack in Poland appears to be the perpetrator of the attack that killed a teen and injured 9 others.
Police spokeswoman Anita Sobiere said the attack took place at an orphanage near the city of Lodz in central Poland when a 19-year-old man entered the orphanage in the village of Tomislavice and attacked the children with a blunt object.
"We know that a 16-year-old girl who was a resident of the orphanage suffered more serious injuries and died on the spot," a police spokeswoman said.
He added that five people were taken to hospital after the accident, but their lives are not in danger, while four other injured people received first aid at the scene.
The attacker was arrested at his home about an hour after the incident and did not resist. He continued that he was sober at the time of his arrest, but that the police were testing him for drugs.
The Palestinian News Agency, without naming its sources, reported that the man who attacked was The ex-boyfriend of the 16-year-old who lost her life. He entered her room through the window, again according to the PAP.
Reuters has not yet been able to independently verify the identity of the attacker.
Prosecutor's spokeswoman Yolanda Jelnik said the prosecutor's office is investigating all elements of the final period of the victim's life, including his relationship with the perpetrator.
He added that other children in the orphanage receive psychological support.
At the time of the attack, a total of 13 people were in the shelter, including one employee.
"Hipster-friendly coffee fanatic. Subtly charming bacon advocate. Friend of animals everywhere."