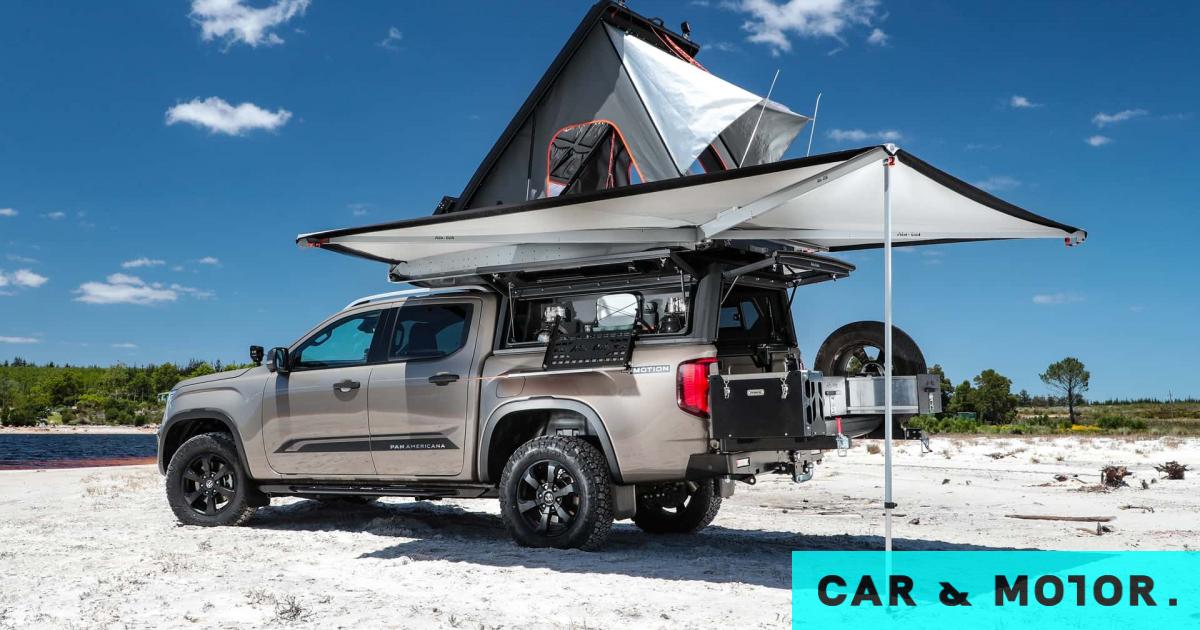 At this year's big annual Caravan Salon in Dusseldorf, Volkswagen unveiled a touring conversion of the Amarok pickup with a rooftop bed, plenty of awnings and extra headlights.
We remind you that the second generation Amarok is based on Ford Ranger Adopt it T6 platform for the blue oval pickupand a 10-speed gearbox and other individual components. And after its last show, it was The basis for creating a Camper Van version of it by Genesis Import GmbH It is based in Schwarzach.
More specifically, this conversion is based on The PanAmericana is a more "adventurous" and off-road capable version of the Amarok. In addition to this, Guinness Comment lift has developed BFGoodrich AT solid off-road tires in new rims Manufactured by Delta Corporation.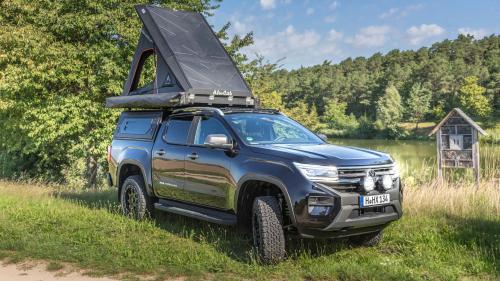 Trip extras include a Construction on the roof that accommodates the overnight bedand one Awning to shade the living space out of the car during the day. Includes off-road touring at night An additional package consists of two round headlights on the front and an LED strip on the roof.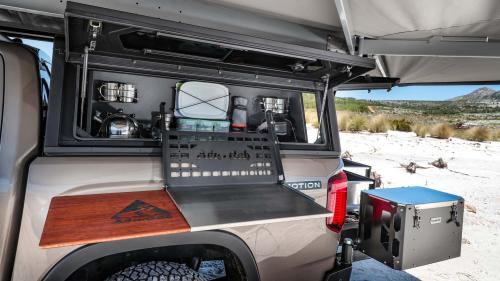 All of these relate The off-road capabilities that the second-generation Amarok has enjoyed since its inception. the system 4 movement Offers Four options for two or four wheel drive, with the top 4 liters for rough terrain. They are transmitted by a 10-speed gearbox 238 horsepower and 600 Nm of torque from the 3.0-liter V6 turbodiesel.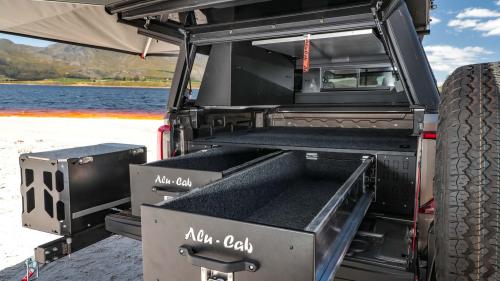 It is also linked to the equipment that Volkswagen Commercial Vehicles' new Amarok has as it leaves the South African factory, along with the Ranger – as it approaches Distinctive pick-up levelsEspecially in the PanAmericana version. It has, among other things, Matrix LED light bodies at the front and LED at the backbig 12-inch touch screen in the center of the dashboardLeather upholstery on the seats and dashboard.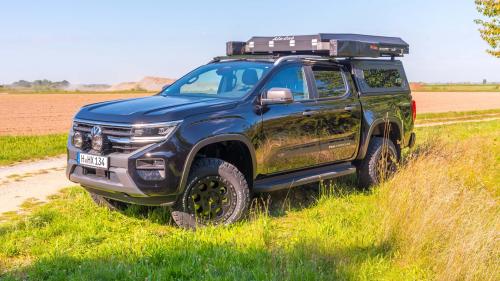 Volkswagen is participating in the Dusseldorf Motor Show – which will be open until September 3, 2023 – The original T7 cawhile Ford offers the corresponding Tourer there Custom block transit.
"Avid problem solver. Extreme social media junkie. Beer buff. Coffee guru. Internet geek. Travel ninja."