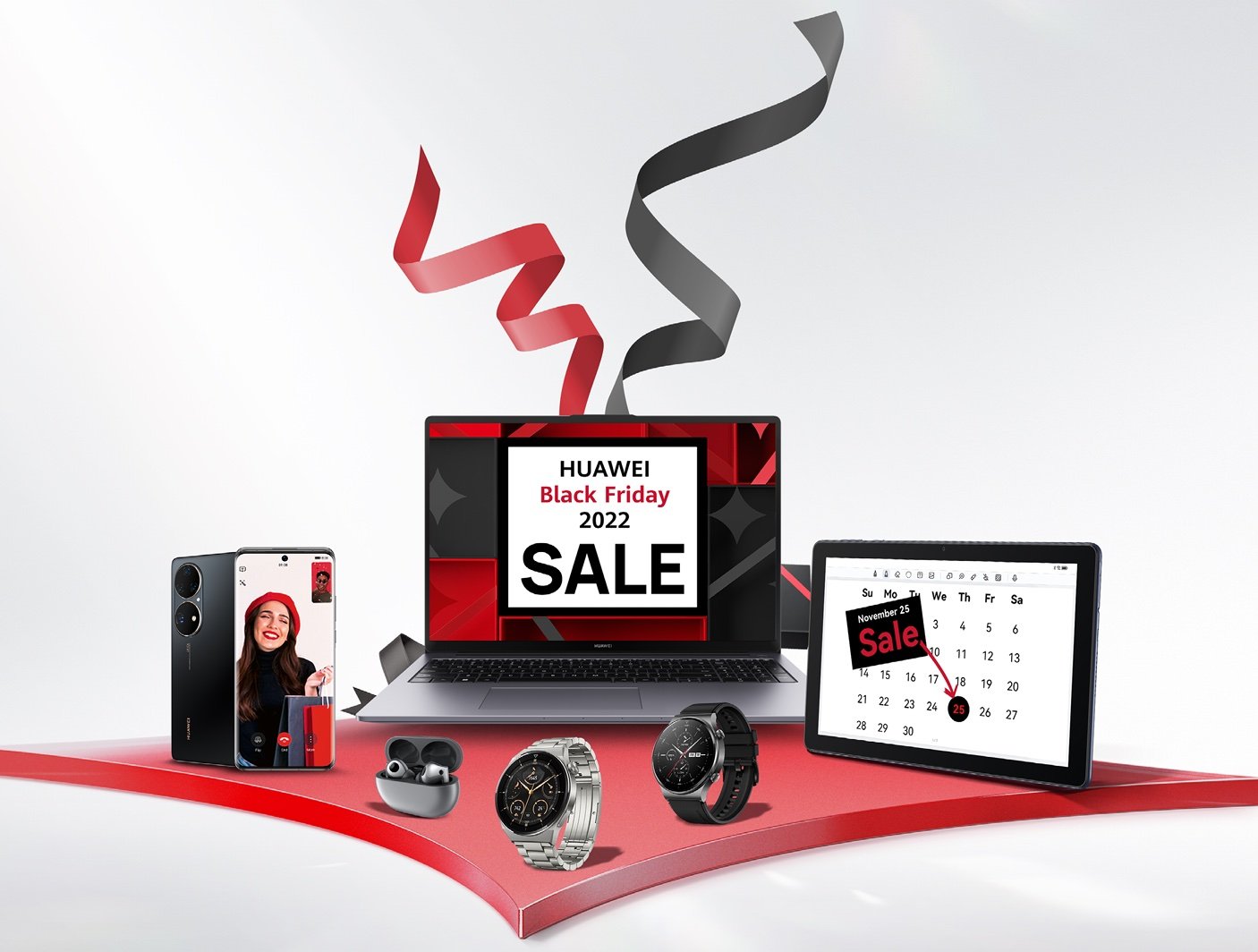 Discover smartphones with powerful features, laptops for every occasion, flexible tablets that fit into your everyday life, smartwatches and loud headphones, all with the touch of Huawei. And until November 28th, you'll find them slashing prices on everything at Huawei's partner stores.
Simplicity and elegance without exaggeration

The HUAWEI nova Y70 It is a worthy successor to the nova Y series, adopting the core design elements both externally and internally. With AI Triple Camera and 48MP resolution on the main lens, the nova Y70 offers what you need to capture every moment of your daily life with high-quality results.
Despite the triple camera, the back design remains clean and with a familiar optical effect that forms when light falls on it, for an extra touch that makes it stand out. And of course, when you flip sideways, you will find a large 6.75-inch FullView screen to enjoy your photos and not only, because it is ideal for movies and games. Something you'll be able to do all day, thanks to the massive 6000 mAh battery and the 22.5W SuperCharge fast charge that guarantees reliable autonomy.
In the same series, it was impressive Huawei Nova Y90 It's eye-catching, almost completely eliminating margins on its bezel-less screen to fit more in at 6.7 inches without bulking up the phone. Its back houses a triple camera with a symbolic design, in a ring arrangement that gives your device a unique feel.
A camera with impressive capabilities in standard good lighting conditions, but equally impressive results in night shots. The program also provides features such as dual video viewing, so it invites you to unleash your creativity.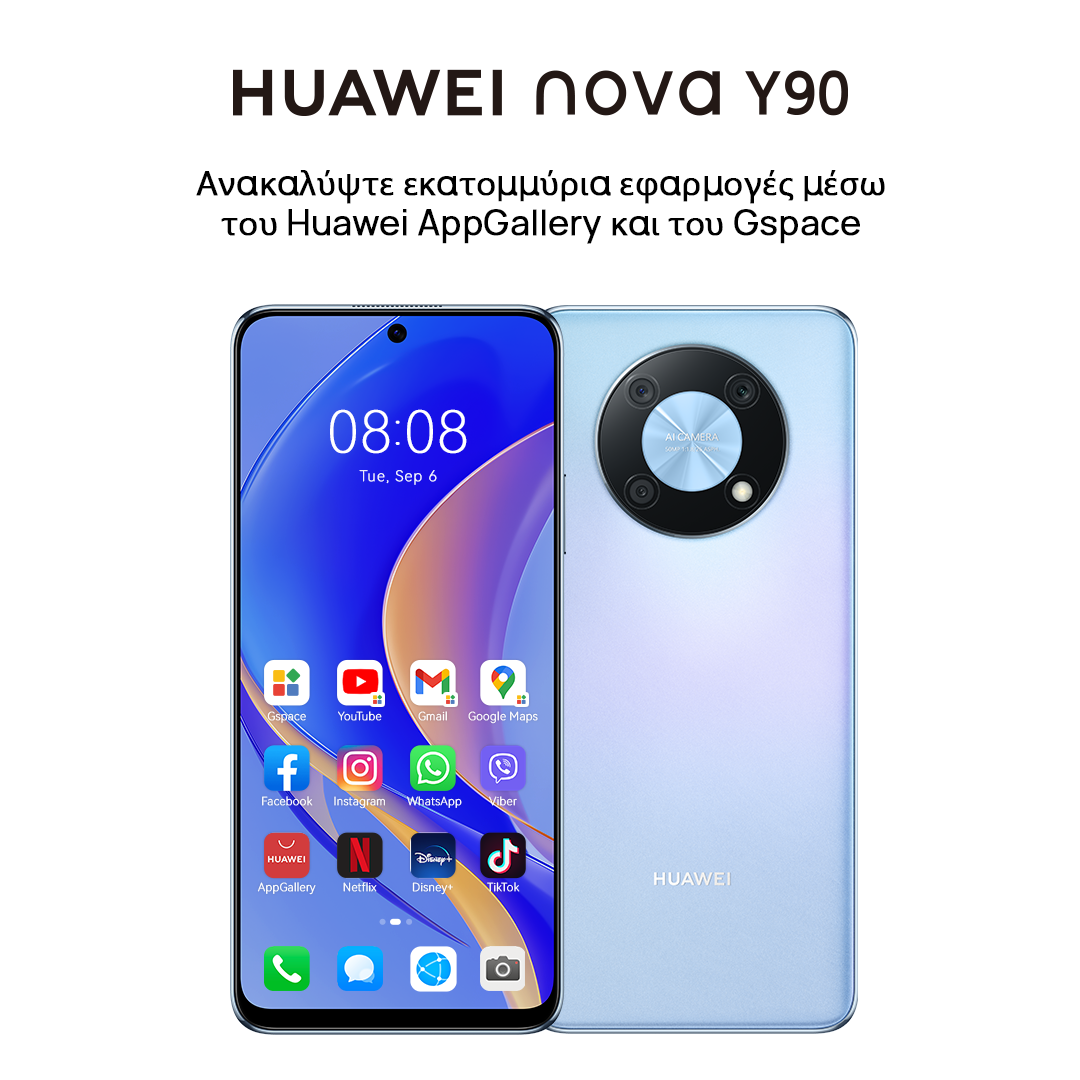 It could have nothing less than a 5000 mAh battery, which along with good power management for the operating system and processor, offers excellent autonomy. But even if you use the Internet all day and use your mobile phone, with the fast charge SuperCharge 40W in a few minutes the device will be full again and ready to accompany you for several more hours.
Pure luxury at an unbeatable price

Be sure that HUAWEI P50 Pro It is the crown jewel of the company's smartphones, as it is equipped with many impressive technologies. The start should start with the Dual-Matrix Camera, which uses HUAWEI XD Optics to take professional camera-quality photos, in terms of detail and color accuracy. And if something isn't right from the start, it automatically edits the image in a split second to apply smart enhancements and get the best possible result with no interaction other than 'tap'.
In addition to the camera, this is a real gem of a smartphone. It has a tempered glass back that makes its colors shine, especially cocoa gold. With IP68 protection, you don't have to worry about water or dust, as it will be kept like new in tough situations.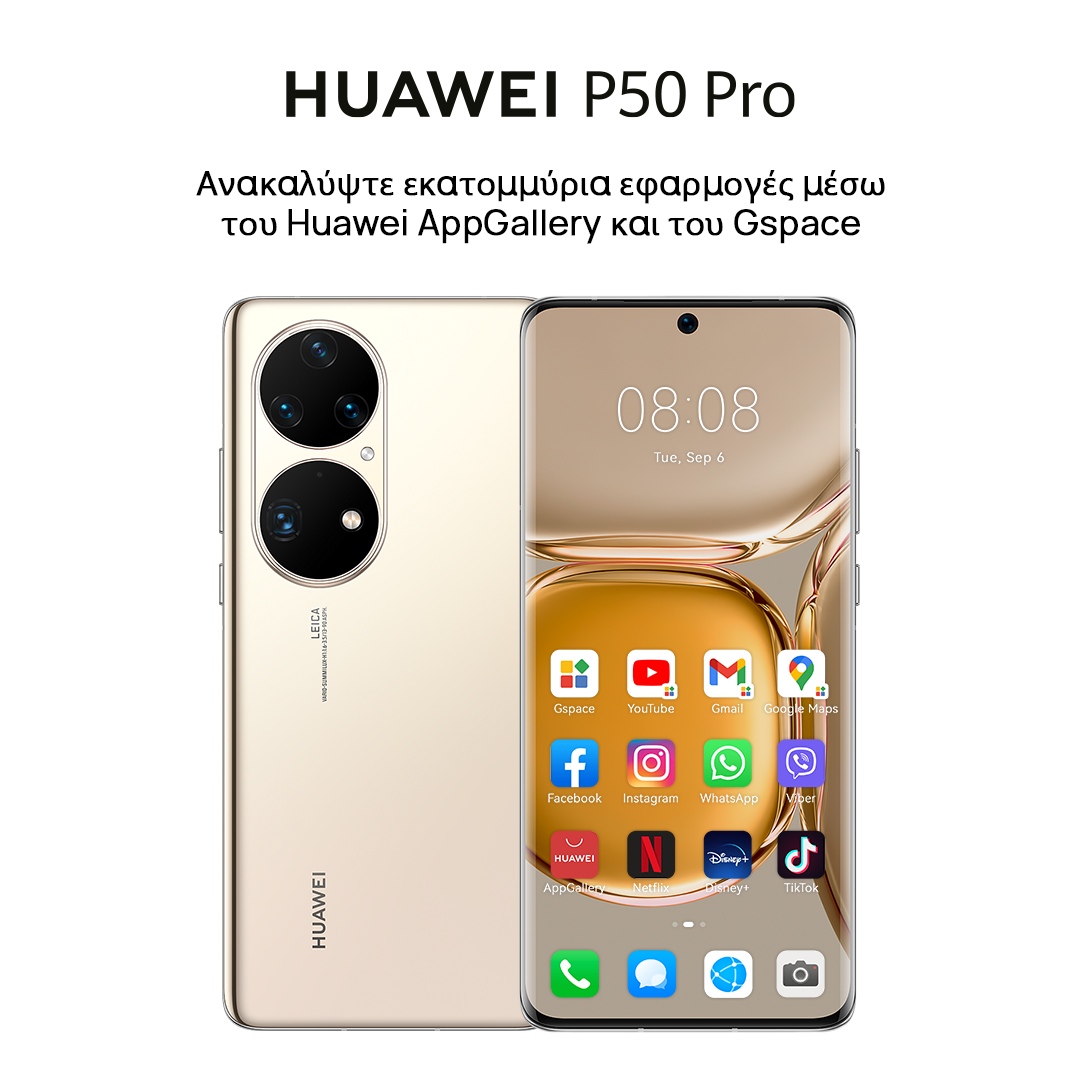 In other types of challenging situations, such as heavy games or demanding apps, it will succeed admirably thanks to its Snapdragon 888 processor and 8GB of RAM. Plus, with a 6.6-inch OLED screen and 120Hz refresh rate, you won't want to put it down. Not even that — its battery tops out at 4,360mAh and has 66W fast charging, so scenarios of finding a low battery will be rare. It's rarely priced on Black Friday when you'll be able to get it for as low as – €400!
Companions for your daily life

If you work from home or travel a lot for work, you definitely know the importance of a reliable laptop for everyday use. The HUAWEI MateBook D16 It also knows your needs, so it offers a large 16-inch screen for comfortable texting, editing graphics, or doing anything else you need, but always in complete comfort.
You will enjoy the same comfort when moving, as its aluminum body is very light and at the same time durable, a necessary combination in the tough everyday life. As for performance, choose between a 12th Gen Intel Core i5 or Intel Core i7 and use as much power as you need to best handle what you need to do every day. Indeed, with a discount of € 150, the choice becomes much easier!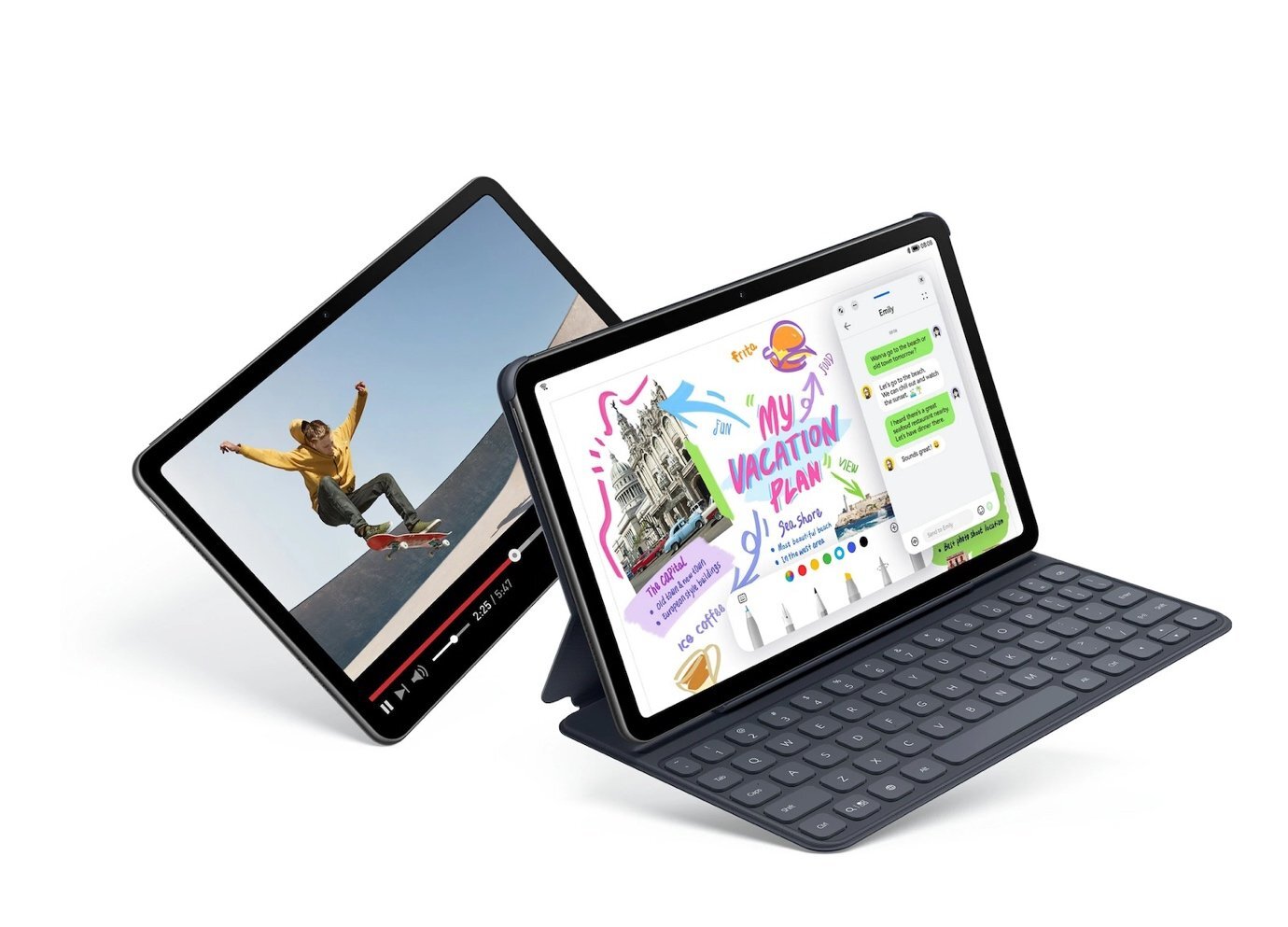 If you want something more flexible and portable, then this is it HUAWEI MatePad 10.4 inch It's the solution. It can work well as a simple tablet, with a large 10.4-inch screen that's perfect for work, movies, or games. It has quad speakers, a large 7250mAh battery, and easy-to-use software for many tasks.
However, it shows its true face when combined with a keyboard and mouse, because it practically turns into a laptop with more compact dimensions and gives you the opportunity to use it in the most traditional way, while enjoying the advantages it offers as a tablet.
Put some … "smart" in your "watch"!

The HUAWEI Watch GT3 Active Confusing – in a good way. Looking at it, one would think that this is a top designer watch. But it's a high-end smartwatch that works just as well as a simple one, as its look is a rare blend of classic and modern.
Equipped with many sensors for different measurements, it gives you a complete picture of your body on a regular basis. At the same time, you can put your hands up during the day, because you answer calls directly from the watch and see your notifications right there. A proposal that hardly goes unnoticed.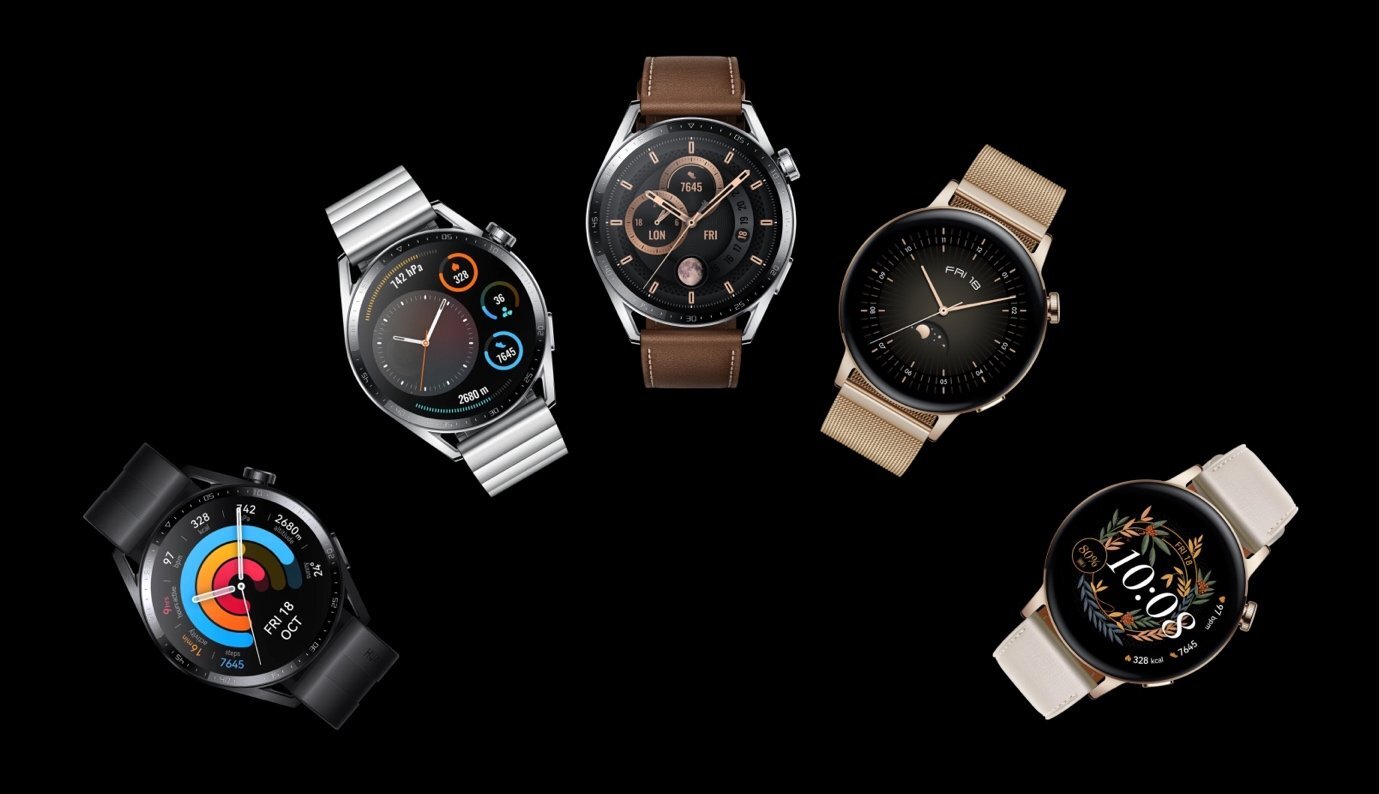 Another such suggestion is HUAWEI Watch GT2, the smart watch from the immediately previous series that won the audience's hearts. Designed for every hour of the day, up to two weeks of battery life, smart functionality, accurate measurements for athletes and non-athletes – it has everything you need and maybe more. It is an excellent proposition for anyone who wants to enter the world of smartwatches and is looking for an affordable and high-quality solution, as it will be available at a discount of 100 euros!
Listen like never before!

HUAWEI has put all its mastery in HUAWEI Freebuds 4iSmall wireless headphones that can do a lot. Inside this tiny chassis are 10mm speakers and complex audio systems that guarantee one simple thing: crystal-clear sound quality on everything from music to calls. The latter is supported by dual microphones that intelligently remove background noise as you speak, so interlocutors can hear you clearly.
Speaking of which, they also include active noise cancellation, to filter out ambient noise and let you focus on your music without being distracted. Their battery lasts up to 10 hours straight, probably more than you'll need in a day. At just €59, it's time to get headphones that will blow your mind.
For more information about the products, you can visit their website Huaweias well FacebookThe Instagram And the Huawei community. All Black Friday deals are available through their network of official partners.
"Avid problem solver. Extreme social media junkie. Beer buff. Coffee guru. Internet geek. Travel ninja."