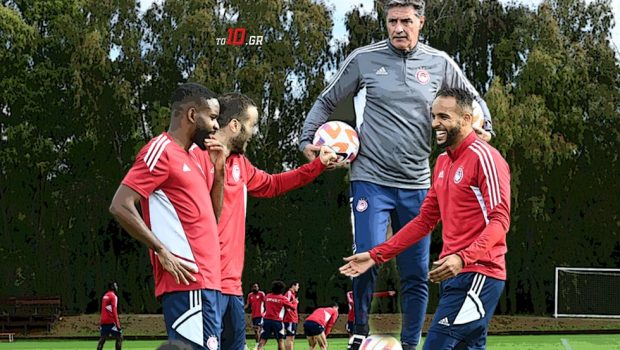 count back Olympic for his return to his homeland. Training session tomorrow morning at (14:30). Boarding passes at Malaga Airport for the flight bound for "El Venizelos". An important circle "closes". And inevitably a series of new "data" to replace him.
Invest the hero in these 10 days. Raising indicators of "physical condition", systematically "working" on tactical matters, providing participation time and opportunities for people who have not found their place in the rotation and for others who wish to improve it. So all of the above make up a volume that Mitchell and his colleagues put together.
Also read: Morocco-Spain 0-0, 3-0 Penalty: How they say 'everything here is paid for' in Morocco
A message… A message from Estepona that they will take it with them to Rentis' "strategy" for the final decisions regarding Olympiacos that we will watch from December 15th onwards (the cup match with Atromitos that opens the curtain).
Before the dress rehearsal
Of course, there is another test ahead: the friendly match against "the same team" in the Premier League Nottingham Forest, on Saturday afternoon (19.00), which will be a rehearsal. But most of them seem to have run their course. The (televised) sample with opponents Huddersfield and Standard Liege allowed conclusions to be drawn in plain sight. Whether it is for individuals or all.
Conversation about "9"
Mitchell appears to be searching for "9". He gave time to Cedric Bakabou, he also gave time to (born again) Youssef El Arabi who scored 4 out of 5 goals in friendlies with 1 and 3 respectively. But he also tried Pep Biel as a "false 9" on Sunday and if you think that Abubakar Kamara is basically "out of the team" and that it will be difficult for Ui Jo Huang to find other opportunities, you can easily understand that Olympiacos is looking for something to attack. And that "something" could be another January transfer story after Rodney's already confirmed story ("In Greece on Saturday," the Brazilians said of the 30-year-old right-back).
And the others
It also shows that the Spaniard is looking for a way to "add" to his options, Paitim Kasami (starting in the two friendlies, one as '6' and the other as '8'). The desire to give more space to Panagiotis Ritsos and Kostas Fortunis, who are the "capitals" of the club. He also certainly seems to have found a way to "win" Marcelo, who a few weeks ago seemed to have little chance of staying on the list.
Marcello Treaty
The famous Brazilian at 90′ (60′ + 30′) participating in the friendly match showed effort. To search for his good self. This data is a new "condition". In the latest news, one must also take into account the injury of Usain Ba, who is expected to miss a lot. This is important as a fact in terms of transfers and at a time when many in the "market" are already checking the status of Babe Abou Sisi who has just completed his journey to the 22nd World Cup. Important because here too there may be room for … a transfer.
Image… a moment
A few weeks ago we were saying "right-back, left-back, goalkeeper and winger" trying… to guess (but also "marry" information) what Olympiacos is looking for in transfers. Today, at the end of the Estepona tournament, we say, "Rodini, stopper, winger and possibly striker," thanks to Marcelo and Al Arabi. New order before final decisions. Those that will now be taken in Athens
"Certified social media geek. Lifelong coffee aficionado. Passionate food buff."