Peter Pan never grows up and remains an eternal mischievous boy who resides in Neverland. The elixir of youth, however, is not exclusive to Scottish writer James Barry's flying hero, but some seem to have discovered it as well. cars With lines that are still charming despite her unfading age. Today we present four such cars with several decades in their bodies, which will not age in our eyes and deservedly represent the design schools of France, Italy and Germany. These are of course our personal choices with purely subjective criteria, besides which everyone can add their own.
1979 Mercedes S-Class
The S-Class with factory code W126 remains to this day the best-selling luxury limousine of all time. Justifiably so, of course, because she impresses with her sleek and timeless lines at the same time, which the 43-year-old so skillfully conceals. Also, the 1979 Mercedes S had the distinction of being the first production model in the world to be fitted with a driver airbag!
1974 Citroen CX
The CX successfully carried the burden of being the – unofficial – successor to the divine DS of 1955. Its aerodynamic shape, innovative technologies and magic-carpet-like air-pneumatic suspension were instrumental in its exceptional commercial success and at the time saved Citroen from bankruptcy and a takeover by Peugeot. The icing on the cake, but also a promotional weapon, was the Citroen CX's ability to move even with only three wheels.
1997 Alfa Romeo 156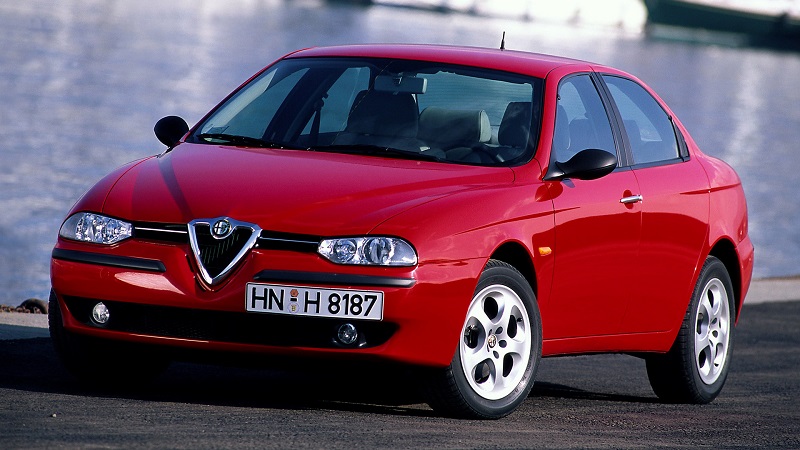 With its impressive proportions, the 156 is the perfect representative of an authentic Italian saloon. Its reception was so enthusiastic in 1997 that within two years it had a 50% share of all Alfa Romeo sales, boasting two priorities. In particular, the Alfa Romeo 156 JTD was the first diesel IX car. With its Common-Rail high-pressure direct injection system, while the Italian sedan saw such extensive use of magnesium in a production model for the first time.
2001 Renault Avante
It was the first – and because of failure – the last coupe van in automotive history, and was withdrawn after only a year and a half of production and 8,500 sales. The failure of Avantime also led to the demise of the historic Matra company that built it. Renault Avantem is a model with a revolutionary design that looks more like a sculpture on wheels than a family car. Unfortunately, its functional shortcomings, its limited space despite its large external dimensions, and some defects, such as the creaking of the huge glass sunroof, soon drove it from the market.
"Avid problem solver. Extreme social media junkie. Beer buff. Coffee guru. Internet geek. Travel ninja."