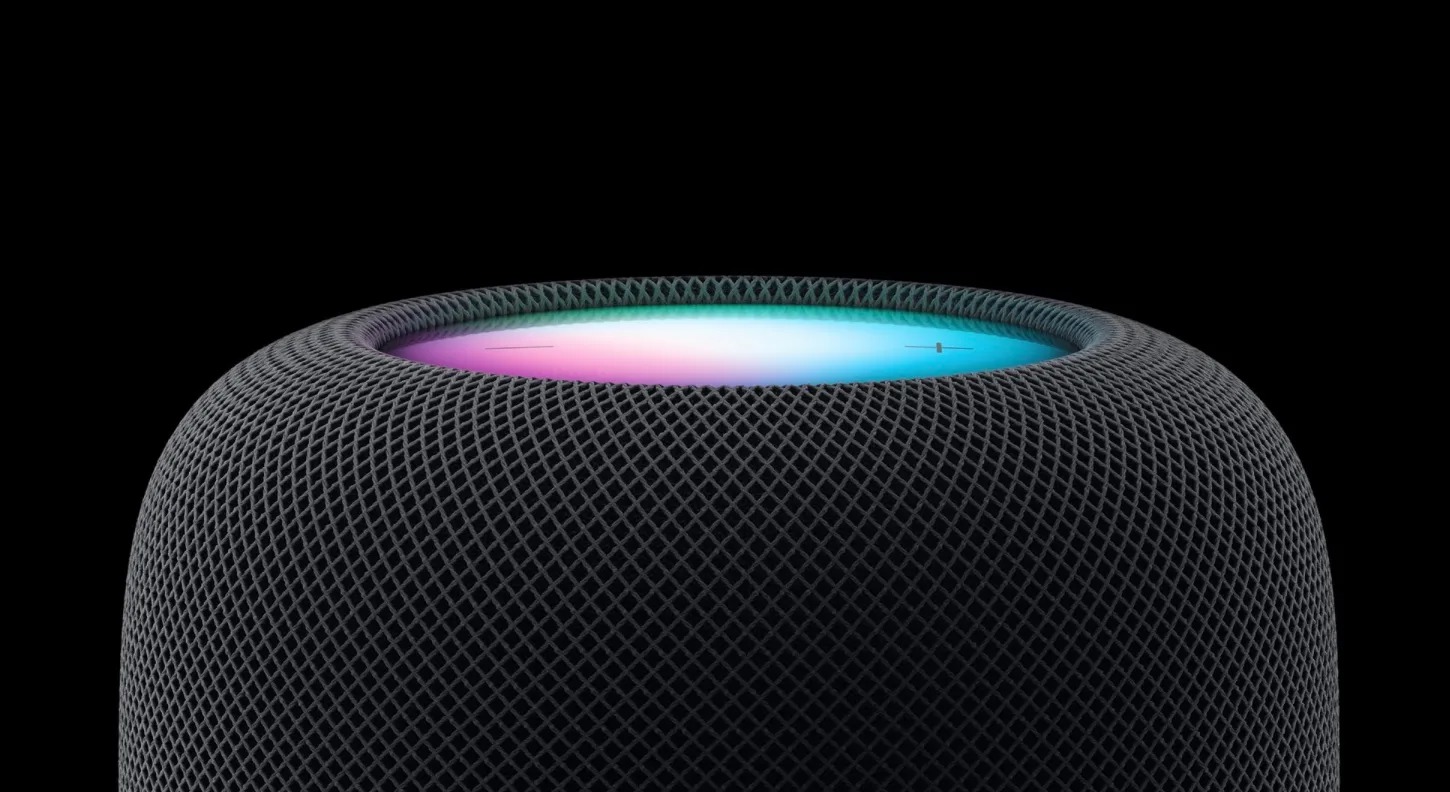 The new HomePod starts at $299 (€349), enhanced smart home features, temperature and humidity sensors and more. It's available to order today and will start shipping on February 3 in the US and European countries where Siri is supported.
The design of the new HomePod is similar to the previous generation model. The big change is that the touchpad on top of the HomePod is now edge-to-edge backlit, something we saw on the HomePod mini.
The second generation HomePods come in two colors: white and black. The photos make black look a lot like the familiar space gray, but Apple swears it's "a new color made from 100 percent recycled fabric mesh, with a woven power cord that matches the color of the device."
In terms of specifications, the new HomePod has five speakers, which is less than the original HomePod's seven speakers. It's powered by an S7 chip, compared to the A8 chip in the original HomePod and the S5 in the HomePod mini. The microphone array has also been reduced from six to four. However, Apple seems to think that these changes will not have any effect on the sound quality.
The new HomePod supports voice recognition, a feature that other Apple devices support. On the HomePod, this feature can listen for smoke and carbon monoxide alarms and send a notification directly to the user's iPhone if any sound is detected. However, this feature will not be available until spring with a future software update.
Apple also added the U1 chip to the new HomePod for the first time. The company says that this chip is used for more advanced and reliable Handoff functions when transferring music from iPhone to HomePod.
Additionally, there's a new "confirmation tone" for Siri when it "requests control of an accessory that may not indicate in some way that it received a command, such as a heater or accessories that are in a different room."
For the smart home enthusiast, the new HomePod includes support for the latest Matter standards. "HomePod connects to and controls Matter-enabled accessories and acts as a primary home hub, giving users access when they're on the go," Apple explains. There is also a built-in temperature and humidity sensor.
The second generation of HomePods launches on February 3.






2










2




"Avid problem solver. Extreme social media junkie. Beer buff. Coffee guru. Internet geek. Travel ninja."