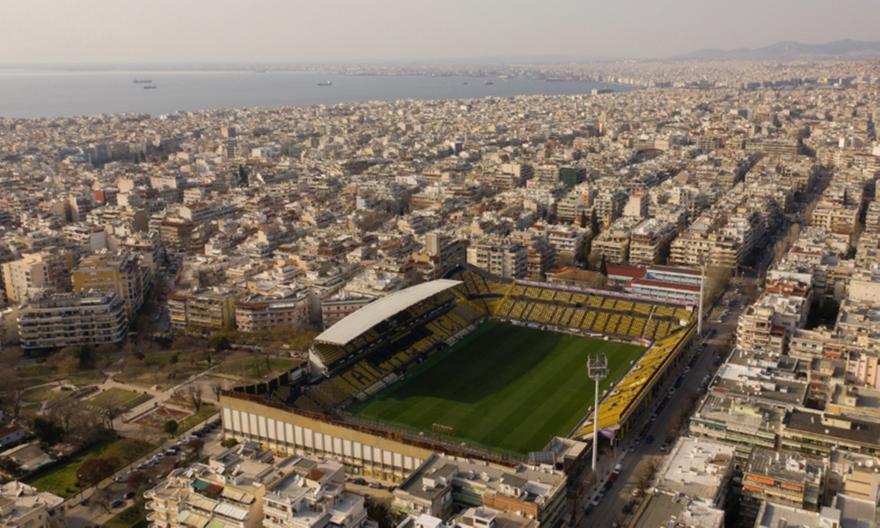 New data has emerged in recent days regarding the construction of his new stadium Mars Which to a large extent constitutes a policy of reorientation and investigation and a path different from the initially chosen one of land exchange and dual redevelopment.
According to management sources Leaves. Aris and PAE Aris, The proposal that is currently being discussed by the two administrations and the government is in the interest of all of Thessaloniki while considered sustainable and beneficial to the group.
The program concerns Construction of a new stadium in the context of a major urban planning intervention By establishing two important recreational, sports and cultural functions and other supplementary functions in two districts, in Charilaou in the Municipality of Thessaloniki and in the district of the School of Agriculture in Pylaia Municipal Street, Both are located within the borders of ME Thessaloniki.
Specifically, in the plan presented by MarsSuggestion Relocation of the Kleinthis Vikilides stadium From the burdened area of ​​Charillo, In the OAED district of Pylaiaafter it was acquired by the Greek state for the first time.
There will also be provision for the installation of public sports facilities, educational and cultural functions as well as an important free urban green area.
In the Charillo It is suggested to create one Shared green spaces Which will serve as a lung and recreation area in the entire city of Thessaloniki.
The The cost of building a new stadium Including land, it will be covered by the following sources:
1) Same compensation value for Aris' property in Charilaou (land and field) in order to become a green space. It should be noted that the plot of land and field in Charillo, where they are located within the city scheme, is of great value and can be financed either through the redemption fund or through the green fund.
2) From the Greek state Which will only cover the additional costs that will ensure the citizens of creating two important green and recreational areas in the wider urban complex of Thessaloniki. Aris sources also indicate that the institutional and procedural solution is being tested, as it follows its standards Double renewal of AthensThe stadium's funding source is likely to come from the Public Investment Program.
In addition, the formation of green areas and the required infrastructure (roads, networks, etc.) can be financed through financial instruments such as the NSRF and the Recovery Fund.
In any case , We note that Aris does not expect the government to follow his suggestion, But it was confirmed that it was the first time that after the start of the dialogue about the stadium by the Prime Minister himself at TIF last year, Aris makes a formal proposal which it considers complete, safe and applicable.
Follow bwinSPORT FM 94.6 on Google News to be the first to know the latest news from Greece and the world.
"Certified social media geek. Lifelong coffee aficionado. Passionate food buff."