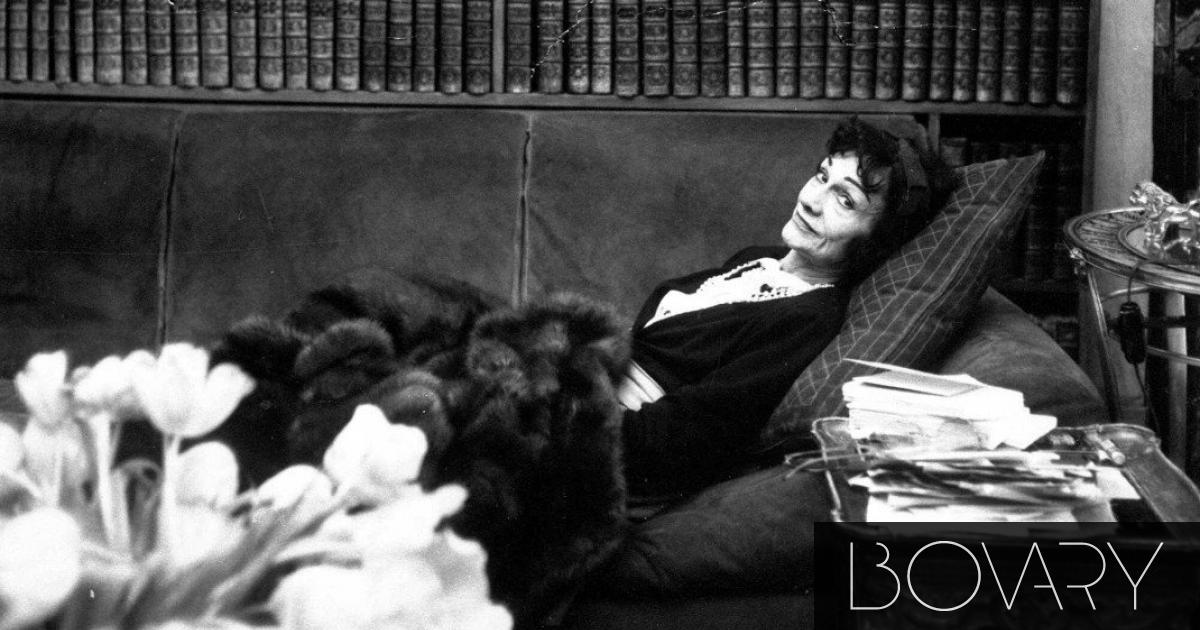 If designers, stylists, and fashion experts around the world can agree on one thing, it's that Gabrielle "Coco" Chanel has defined the world of women's fashion like no other.
Armed with her piercing looks and unconventional approach, the groundbreaking designer overturned the rules of haute couture once and for all, seeing fashion as an opportunity to demand women's liberation. Her radical vision was to pioneer a new style of clothing that liberated women from corsets and lace, and created pieces designed for comfort and elegance.
Coco realized that the rules surrounding clothing at the time appropriated and perpetuated gender stereotypes that limited and empowered women, thus dedicating her work to her heart. She once said, "Nothing is more beautiful than the freedom of the body," and she has always made sure to create elaborate designs that embody her philosophy. She wanted her creations to give women confidence and freedom of movement, so her silhouettes were smooth and androgynous, her designs comfortable and her clothes affordable by haute couture standards.
We collected 7 of Coco Chanel's most important creations that left an indelible mark on fashion history:
Women's panties

Pants first appeared in women's wardrobes during World War I, when women began to take over the jobs traditionally done by men. However, it was the pioneering Coco Chanel who transformed them from practical wear into haute couture.
She is known to frequently wear bloomers that she borrowed from her male lovers, and as early as 1918, she began wearing flowing "beach pajamas" while vacationing on the French Riviera. Inspired by the straight, flared cuts of navy pants, which give them a relaxed, relaxed shape, he paired them with oversized shirts or sleeveless tops.
The gown was considered daring at the time, given the association of pajamas with the bedroom, but by the mid-1920s, the gown had become a staple of wealthy ladies and a staple of Chanel's collections.
Marinara
Since the 19th century, French sailors and fishermen have worn Breton shirts—striped jackets made of tightly woven wool to protect them from the harsh conditions of life at sea. Obviously, no one expected it to emerge as one of the most timeless staples of modern fashion.
But such was the gift of the late Chanel – to transform the simplest, "comfortable" garment into a luxurious piece. Striped tops, known today as marinières, appeared in her boutique at the cosmopolitan resort of Deauville in Normandy in 1910. The nautical look was everyday and much easier to wear than the strict aesthetic of the Belle Époque, so it was an instant success and became a must-have for the wardrobe of most Parisians. Elegance and elegance.
jewelry
Mixing high and low is a common practice in today's fashion world. But that was considered radical when Chanel introduced jewelry to its collections, transforming something once considered cheap and tacky into a symbol of modern style. Chanel once said: "A woman should confuse the fake with the real." "The point of jewelry is not to make a woman look rich, but to decorate her—it's not the same thing."
In the early 1930s, she collaborated with Italian jeweler Duke Fulco de Verdura to create what would become her famous Maltese cuff, set with colored semi-precious stones. By the end of that decade, she released her signature necklaces, made of delicate dangling chains, woven with faux pearls and sparkling stones. More rows of faux pearls followed—which Chanel herself wore proudly—and the trend was born.
Το little black dress
In 1926, Vogue published a simple black crepe dress design. It has long, narrow sleeves, a low waist, and is decorated with a row of stunning pearls. The magazine described her as a "Ford Chanel", a reference to the Model T. In other words, the gown was so simple it could be affordable to any buyer – "a kind of garment for every woman with taste."
The group was dubbed "The Little Black Dress" and the rest is history. During the Great Depression, the LBD became the garment of choice for an entire generation of female consumers, and in the decades that followed, it became a staple of wardrobes for women everywhere. Countless iterations and imitations followed, but the simple elegance of the original Chanel number remains unparalleled.
Chanel suit
In 1925, Coco Chanel decided to introduce the world to the women's version of the suit: the famous Chanel tweed suit – a collection that changed fashion standards and laid the foundations for the liberation of women's clothing.
Coco Chanel drew inspiration from her first two-piece menswear and sportswear collection, as well as the suits of her lover, the Duke of Westminster. Wanting to liberate women from the restrictive corsets and maxi skirts of previous decades, Chanel created a petticoat and a collarless jacket made of tweed, a fabric that was then considered unfashionable and insufficiently delicate.
The suit was modern, somewhat masculine in its cut and perfect for the archetype of the postwar woman making her first foray into the business world. Its popularity has grown over time and it has been featured in all of Chanel's collections, including those of Karl Lagerfeld. The Chanel suit has also been worn by some of the most influential fashion icons of all time, from Audrey Hepburn and Grace Kelly to Brigitte Bardot and Princess Diana.
jersey dresses
Chanel was the first designer to popularize the shirt in womenswear, using the material for dresses, skirts, jackets, and more—a tradition that Lagerfeld maintained as creative director in the decades following her death.
Gradually, the fabric began to take center stage in designer collections, much to the amazement of its high-class clientele, who were accustomed to luxurious fabrics such as satin and silk. The introduction of the fabric into the collections of the luxury home was a radical choice at the time: until then, jersey had been used primarily for men's underwear.
But they were particularly easy to use and comfortable, and thus perfect for the kind of clothing the designer wanted to design for her clients. Particularly important to Chanel, who was an accomplished entrepreneur, was the fact that the fabric was relatively cheap and helped keep production costs low as she tried to establish her company.
The bag is 2.55
One of Chanel's most iconic bags of all time, the 2.55 revolutionized luxury design when it was launched in February 1955 (hence the name). It was the first luxury bag for women to feature a shoulder strap – previous bags, including Chanel's, had to be carried by hand.
This pioneering modification introduced a new freedom of movement to women and changed the way women's bags were designed once and for all. Fashion experts at the time considered the 2.55 unfashionable, but buyers liked its practicality. Convenience was also a key component of its design: the chain strap could be doubled up and slung from one shoulder, the exterior flap pocket was designed to store cash, and the center compartment was perfectly designed for holding lipstick.
See also
Exciting exhibition about the life and work of the creative Gabrielle Chanel in London
. "Certified social media geek. Passionate webaholic. Unapologetic music specialist. Food ninja."