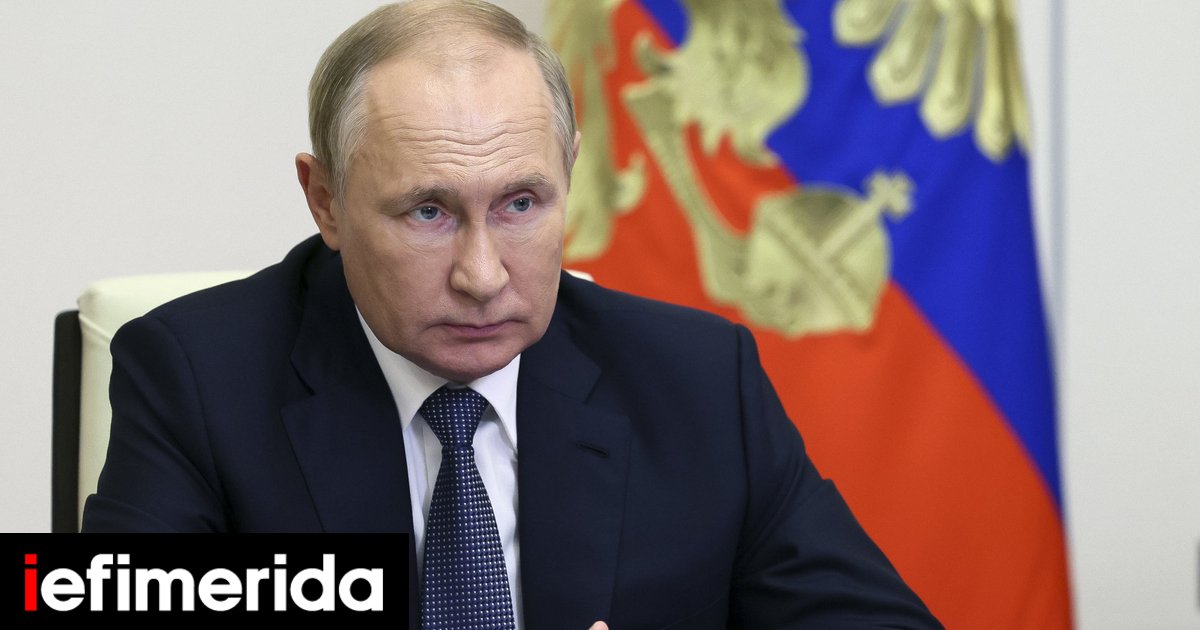 It was revealed that the West made an offer of surrender terms Russian President Vladimir Putinat the time when he was losing Kherson, became a Russian academic.
As reported by the Daily Mail, his colleagues saw it with a positive eye, Because the proposals made allow them to maintain power and avoid accusations Criminal acts.
Putin's army suffered a "shameful defeat" in KhersonAccording to the academic Valery Solovy, who has connections with the Kremlin.
Kherson: The Russians withdrew but bombarded the Ukrainian forces on the Dnieper River with artillery
Why the Russians' disorganized withdrawal from Kherson is so important – a huge humiliation for Putin
He stressed that the surrender would force Russia to leave all Ukrainian lands, except for Crimea, which would become a demilitarized zone until 2029, when the issue would be discussed again.
In return, there will be no prosecutions against Putin and he will be allowed to remain in power in Russia.
Soloway notes that the specific proposal fell on the table from the West. Russia has reportedly shown a positive attitude towards the possibility of the two sides coming to the table and reaching an agreement, while information from Washington is that Ukraine is now ready to do the same.
It is noteworthy that General Mark Miley stressed this week that "the coming cold winter with fighting provides an opportunity for both sides to sit down and talk."
However, Zelensky recently said that he will only sit at the negotiating table if someone other than Putin is the president in Russia.
The Ukrainians took Kherson under their control
Today, the Russian Ministry of Defense announced the withdrawal of all Russian forces from Kherson, with the Ukrainians regaining control of the region and deploying them. media from the country.
The Russian Defense Ministry said that it has completed the withdrawal of its forces from the western bank of the Dnieper River in the strategic Kherson region of Ukraine, and that all Russian forces and equipment have been transferred to the left or eastern bank of the Dnieper River. He said that the withdrawal was completed at five in the morning, Moscow time.
Russia ordered the withdrawal on Wednesday after it said its efforts to hold its position and supply forces were "futile" in the face of a growing Ukrainian counter-offensive.
The ministry also said, Friday, that there was not a single piece of military equipment or soldiers left on the western side of the river, which includes the regional capital Kherson, and that there were no casualties in personnel or equipment during the withdrawal.
follow her on Google News and be the first to know all the news
Find the latest news from Greece and the world at
"Hipster-friendly coffee fanatic. Subtly charming bacon advocate. Friend of animals everywhere."