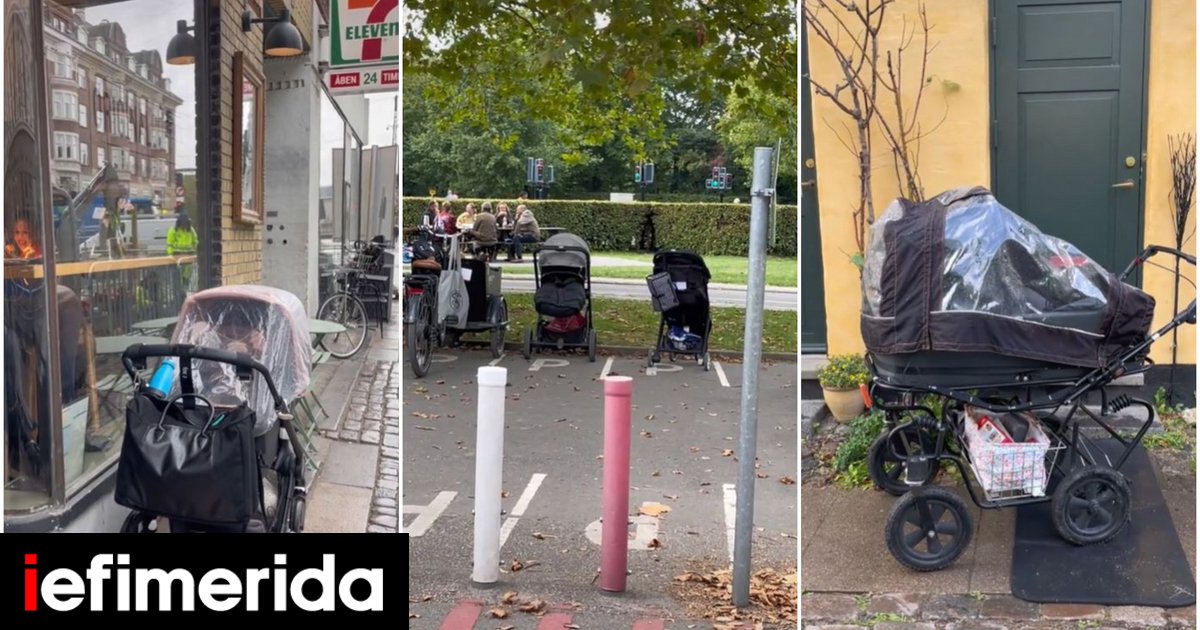 Was there any chance of letting him go Baby Are you in the stroller and go out on the road to sleep? You may find this unheard, but it is a common practice in Denmark.
"Denmark: Where kids sleep outside on their own," mother of four Annie Samples explains in viral TikTok, which shows strollers lined up on the street and even parked in special "P" stroller spots.
What helps children to stay on the street with a stroller
"The Danish practice of putting your child outside in the stroller is not just a cultural norm, it is also recommended by our midwives and nannies," she says, adding that Fresh Air is meant to keep babies healthy and help them sleep better.
The American mother – whose family has moved to Copenhagen – explained that the children wear light woolen clothes and have a feather quilt to keep them warm without overheating.
"It is common to let your child sleep outside while going shopping or sitting in a café," she explained.
"Children are not kidnapped here because no one wants to be responsible for someone else's child, especially when our health system is doing everything they can to help anyone who wants to have a child at little cost," she added.
Of course, she says, she always keeps a close eye on her baby and even puts a small screen in the stroller when she lets him sleep outside.
The video goes viral – TikTok users can't believe it
More than 73,000 people commented on her video – which has garnered more than 15.8 million views – and many were skeptical at the ease she left her child.
One wrote: "I understand doing this at home, in the yard or on the balcony, but in no way in a public place." "It's like leaving a car with the engine running."
Still others, especially parents from America, were quick to make the comparison. "At the same time in the US, you can't leave Amazon boxes outside for long," one quipped, and another added, "I'm from Texas. The baby stroller with the baby will be carried by mosquitoes."
follow her on Google News and be the first to know all the news
Find the latest news from Greece and the world at
"Hipster-friendly coffee fanatic. Subtly charming bacon advocate. Friend of animals everywhere."