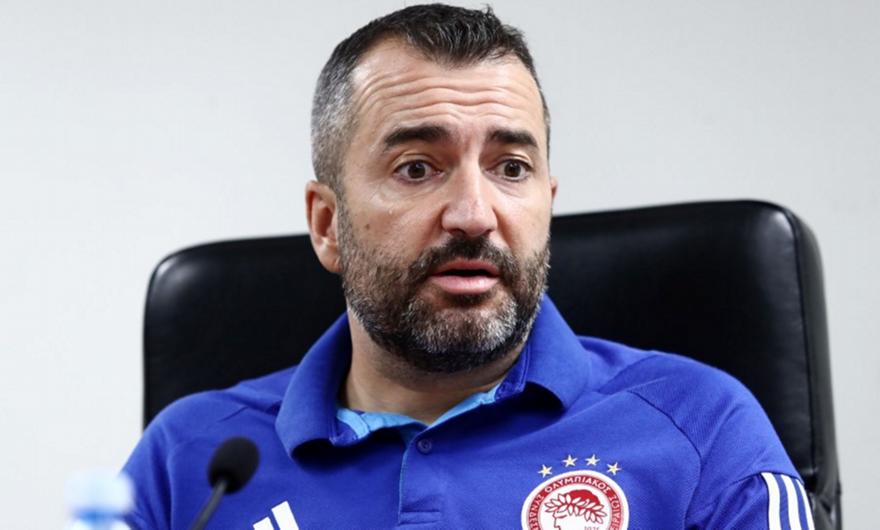 the Olympic It will be hosted on Thursday (08/31) by Chukaretskyin the rematch that Piraeus won 3-1 in the first match of the Europa League qualifiers and Diego Martinez He pointed out in the press conference for the match in preparing his team and not only.
The Spaniard stressed this "The DNA of Olympiacos is to always play to win."with a reminder how "We have changed 13 players, we are a new team."
Analytically:


"It's not our job to think about the opponent's performance. Fortunately, in the first match we saved Chukaretsky's positive elements. We prepared well. Tomorrow is a different scene. An away game. The team has all the ambition and drive to succeed and be only 90 minutes away from the first big goal. We have prepared our match for the good evidence that the opponent will show.
The past is the past. The club's history is important but Olympiacos' DNA is to always play to win. It is a new project and we want to do everything to achieve our victories in all matches. There is a lot of desire. We have changed 13 players. We are a new team. We will focus on today and what we can do with this shirt. We are full of expectations and dreams and we want to honor the Olympiacos shirt.
I respect all opinions, but I think Olympiacos played well in the first 90 minutes. I think the worst part of our game was overtime. Here we lost control. Čukarečki knows how to press, like any Serbian team. We deserved the result. Tomorrow's match will be different. It won't be easy but we are confident. To be more efficient and better.
We are on the right track and I think we are proving that we are getting better. We have shown progress and let's not always play well. We know the opposition will give everything and we want to be stable, character and evolving in defence, attack and the set stages. We hope the team advances. The main thing is to qualify because it is one of the main goals for this season."
ON DEMAND: All reports on the official bwinSPORT FM YouTube channel
"Certified social media geek. Lifelong coffee aficionado. Passionate food buff."