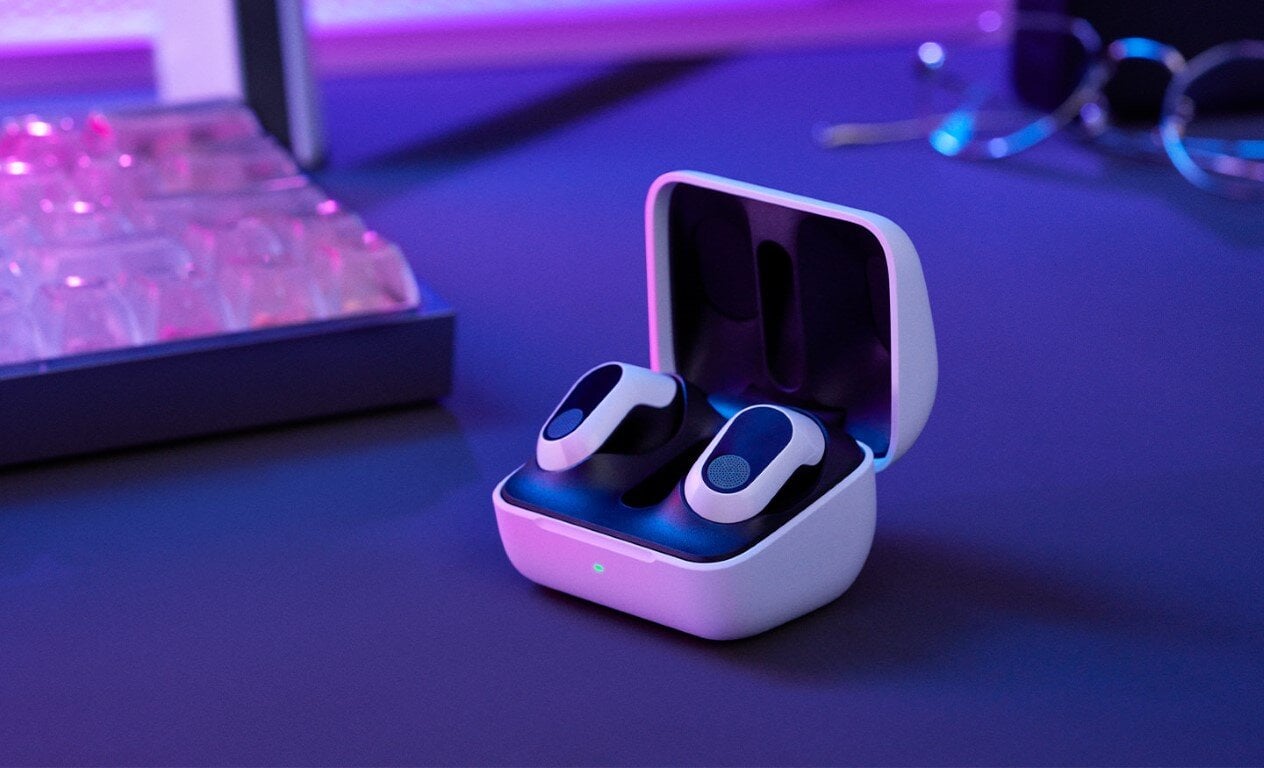 According to the company, it is the first "truly wireless gaming headset", offering long autonomy and low latency. As a testament to their quality and capabilities, the INZONE Buds use the same drivers as the flagship WF-1000XM5 which left us with the best impressions.
On the technical side, INZONE Buds support 360-degree spatial audio to hear and sense your opponent's direction and distance, so you're always one step ahead of them. Headphones can also be optimized to fit your ear canal by customizing the sound tone. Dynamic Driver In addition, the diaphragm structure, which uses different materials for both the dome and the rim, ensures minimal distortion and clear, high-quality sound, providing an unparalleled level of sonic realism.
Noise-canceling support can't be missed either, as Sony's headphones block out background noise so you can focus on the game. Battery life is estimated at 12 hours, and jumps to 24 hours with the charging case. They come with a USB-C dongle connection that ensures a latency of less than 30ms.
Among other features of the INZONE Buds headphones, we highlight the microphone with noise reduction technology based on artificial intelligence that effectively records your voice even in noisy environments.
It is priced at $199.99 and is expected to be released within the month.
In addition to the INZONE Buds headphones, Sony also introduced the INZONE H5 headset with a battery life of up to 28 hours, which also supports the 360-degree spatial audio function.







2










2




"Avid problem solver. Extreme social media junkie. Beer buff. Coffee guru. Internet geek. Travel ninja."